Hi all Mustang fans. My name is Pawel from Poland. I bought and rebuilt 1969 Mustang convertible apple red with dark red interior. Pleas help me, I bought:
https://www.cjponyparts.com/door-panel-deluxe-mach-1-interior-pair-1969/p/DPD3-V/
made by dashesdirect (on their website show that is maroon)
But get not dark red but maroon... If anybody have in hand scot drake ones:
Shop Scott Drake 1969 Ford Mustang Deluxe Door Interior Trim Panel Dark Red at Top Flight Automotive. From restoration to performance we offer the highest quality parts & accessories for your project.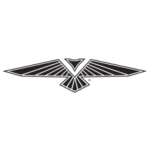 www.topflightautomotive.com
I need dark red panels, pleas give me know how You think about scot drake will be like seat cover color? Thanks