It's been 2 1/2 years since I started my Mach 1 project. Recently, a few VMF members asked if I could post a build thread. I had started a build thread on another forum, but then stopped updating it. I didn't think anyone was interested.
I have since learned people are interested. And since I have learned so much from the people here on VMF, I'm making the effort to start and maintain a build thread on VMF. And I'll try to post a lot of pictures, since everyone seems to like pics.
Background: I've been working on cars since I was 14. I've learned a lot by doing things myself, but I've never had any formal training. When I got this Mach 1 project, I was pretty good with mechanical things. But I had never done any welding or body work. So, here goes...
Here's the car when I first got it home. I found it in New Mexico. It was a running, driving car. But it was very rough. The previous owner was a really nice family guy who just drove the car a lot. He didn't have the resources or know-how restore it himself.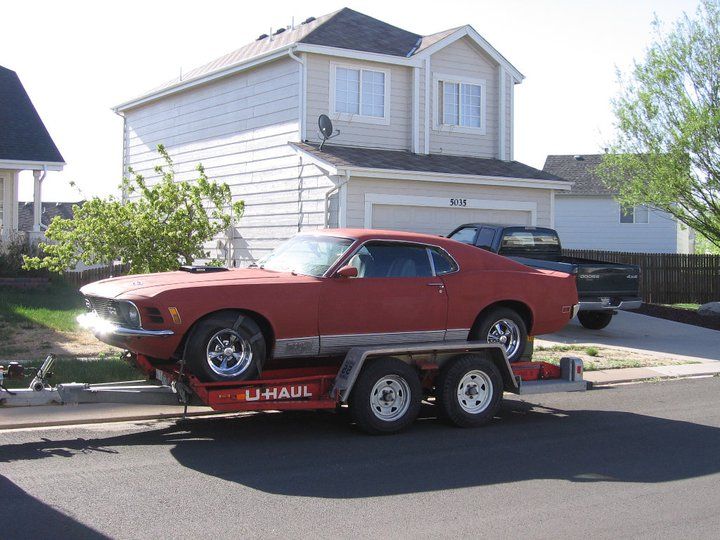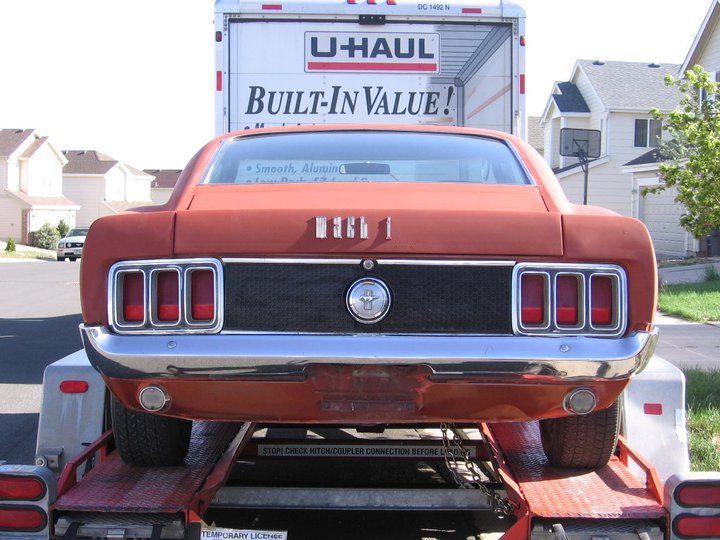 Here are some shots of the interior.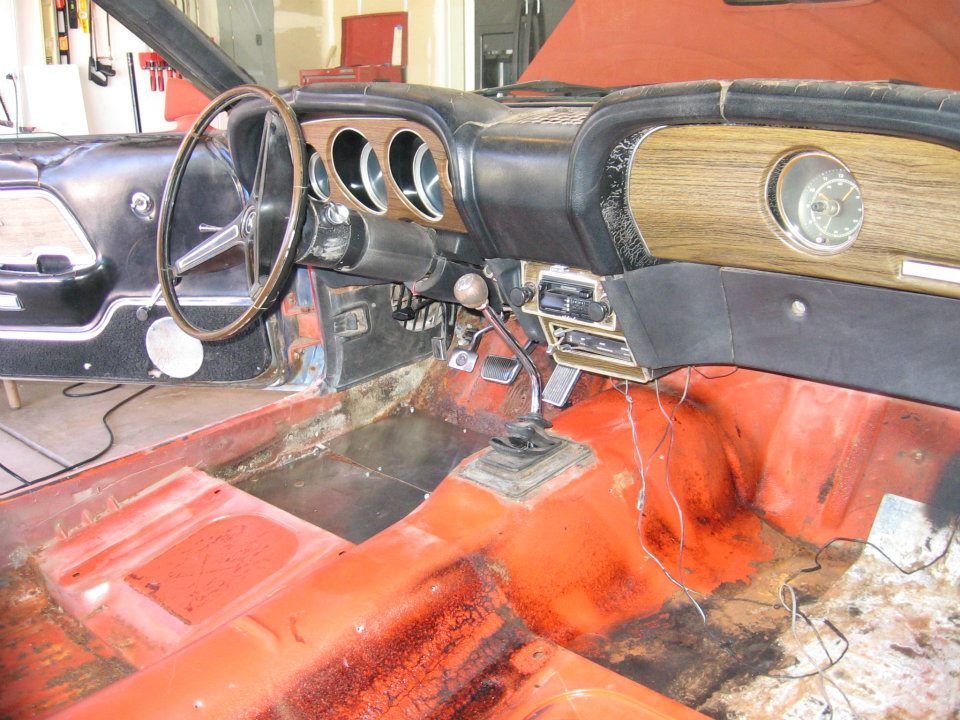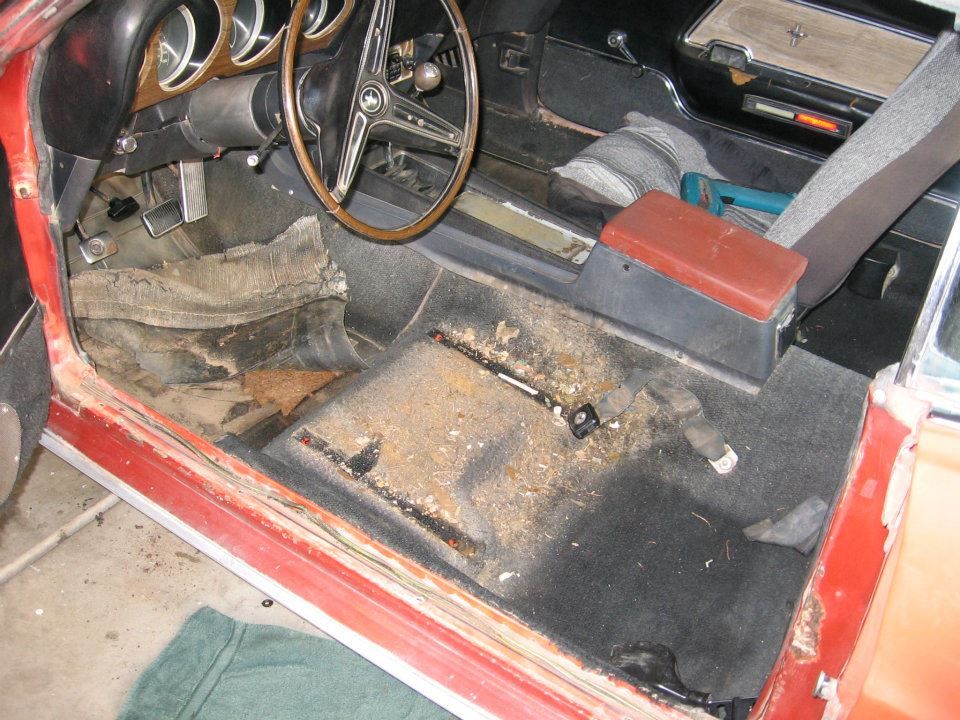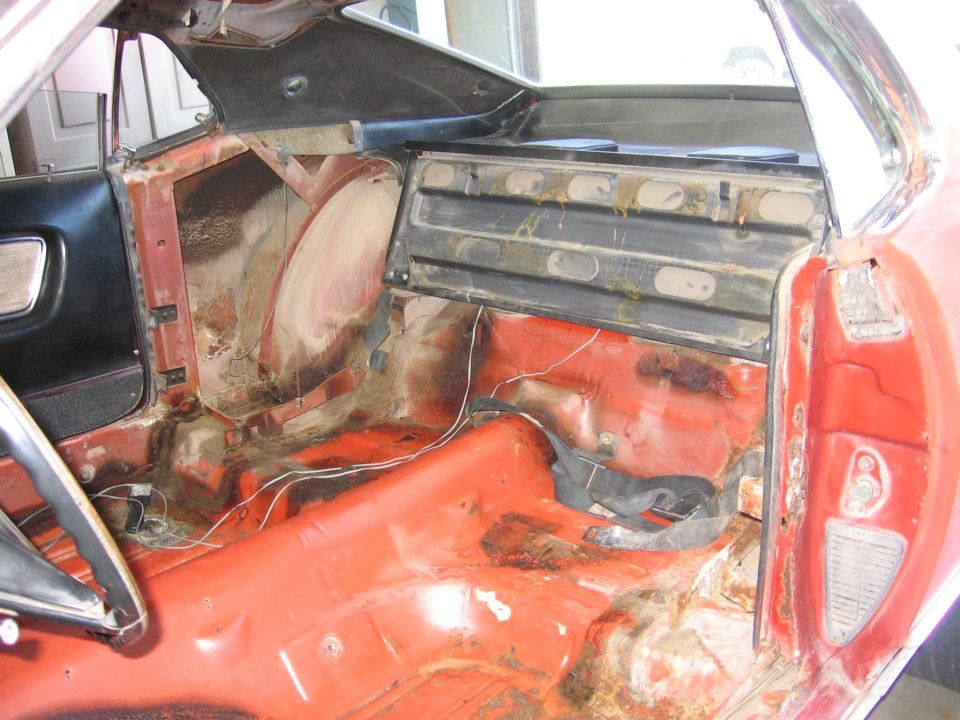 It's a Mustang. So, here's the proverbial shot of a typical Mustang undercarriage. Completely shot!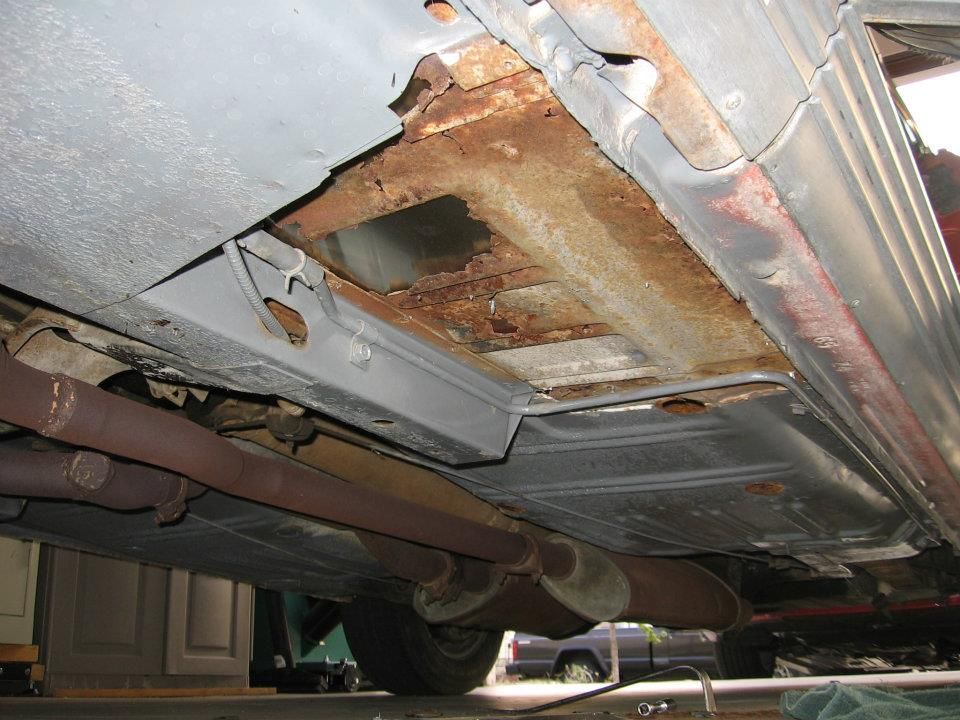 And here's what was covering those holes in the floor pans: