Discussion Starter
•
#1
•
In my 66 I've got a 331 Stroker, Holley Sniper EFI, and 4r70w trans. I'm running classic auto air.
Cooling components
Brand new Champion 3 Core radiator, with SPAL 1516 fan and shroud
180 degree stant thermostat
High Volume water pump with purple ice, 50/50 mix- Yes it's burped.
Derale 13402 Trans cooler bypassing radiator
She's running a bit hot when the AC is on after driving for a while, and even a little warm with the AC off driving for a while. It'll take about an hours worth of driving before she starts getting up over 195.
She was running really hot, and then I put a seperate trans cooler bypassing the radiator. She's calmed down now and on really hot days she's running around 200-205. It's not boiling, but it's got me worried.
If the AC is off, the car will run around 195ish and stay there in slow speeds. If the AC is on in slow traffic she'll get into the 215 range. Ideally, I'd like to be able to just keep the AC on and not worry about the temp.
Currently outside it's about 95 degrees with high humidity. Hitting the highway, takes a mile or so, but the temp gets back down near 195 (with AC on).
I know, the typical upgrade is to upgrade to the larger later year radiator and cutting out the rad support. But, my wife bought me this radiator combo for my birthday, and I've already bought plenty of "2 of the same" at this juncture. Besides, I don't really want to hit her with, "I gotta buy a different radiator after she gave me this as gift". I don't have room for a deeper fan, as I only have enough room between the water pump and the back of the electric spal fan to slip a belt between right now.
What other options are there to reduce temps?
Will a fiberglass hood (which I plan to do anyway) help? In specific the Maeir Racing High Rise Shelby Scoop. (I barely have hood clearance now, and have to run a low profile air cleaner)
Will and Oil cooler help? I was looking at something like this.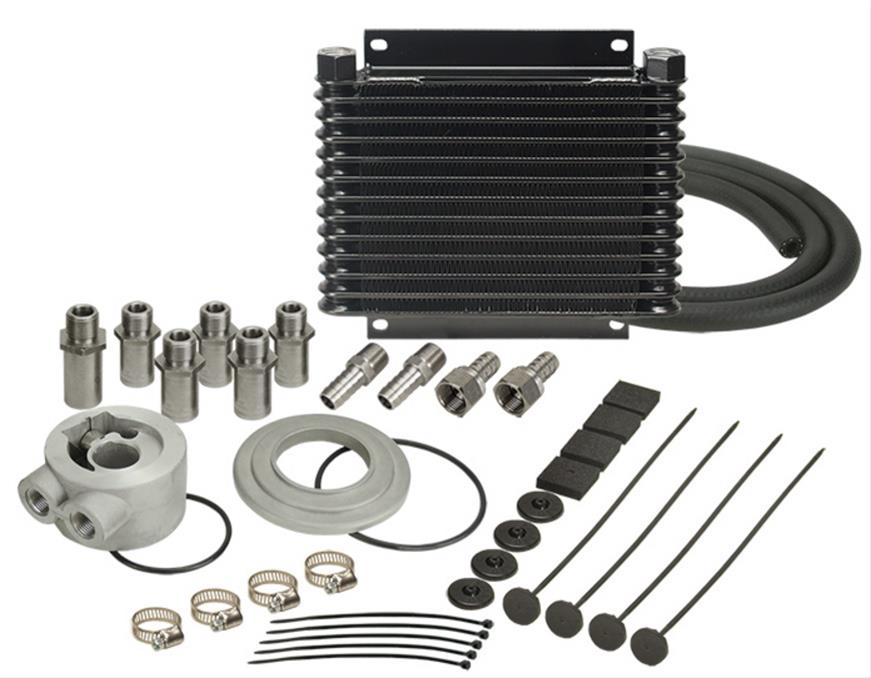 Find Derale Plate and Fin Engine Oil Coolers 15405 and get Free Shipping on Orders Over $99 at Summit Racing! Derale Performance plate and fin engine oil coolers are made to handle the high-heat requirements of the drivetrains of today by maximizing cooling and minimizing pressure drop. These...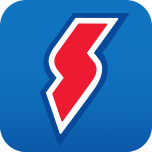 www.summitracing.com
What other options are there?