This project has been stalled for the last year or so but now it is nearing completion. Like many projects on a budget, things progress slowly. It is owned by our Marketing Manager Ben Bryce and was used to design our Triangulated 4-Link. Ben has owned the car for roughly 15 years and primarily just cruiesd it on weekends. Ben has absolutely zero experience autocrossing but is ready to get behind the wheel after watching the rest of the guys have their turn.
Here is what it looked like 3 years ago when it came into the shop.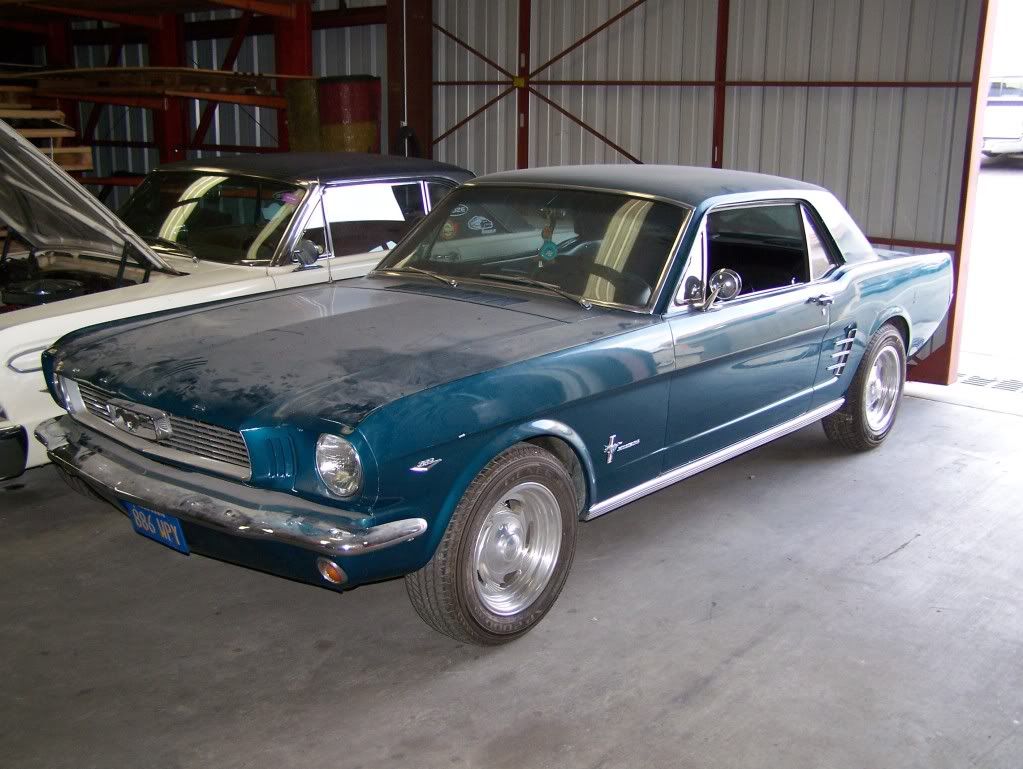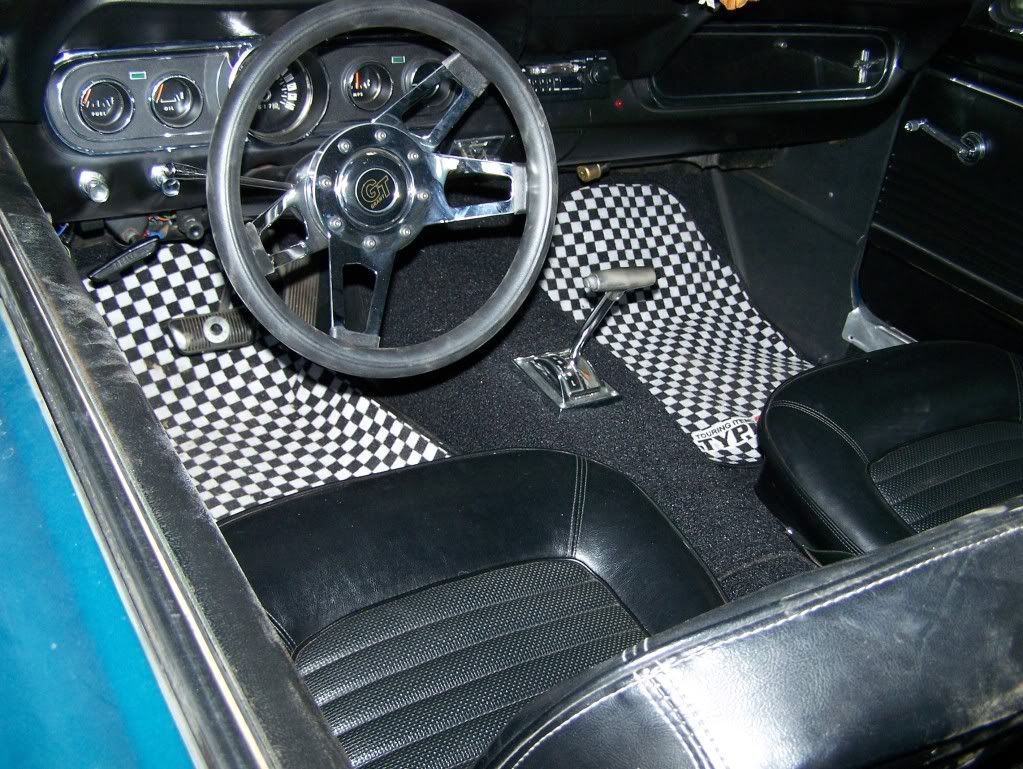 Here are some basic specs on the build at this point.
1966 Ford Mustang Code: 65A Stock Coupe
All Modification, Upgrades, Installation and Fabrications Done By GO Customs inOntario Ca.
Motor: 289 Small Block 4.7 Liter V8- Automatic
Holley: 650 4 Barrel Carburetor
Doug Headers: Small Block Ford
Magnaflow Exhaust: Custom 2 .5" XPipe Dual Exhaust with Tips. Designed to Go To The Original Exhaust Outlets
OPTIMA Battery: Yellow Top Dry
SoCal Bolt: ARP Studs
Milodon: Racing Oil Pan
Old Air Product: A/C: Air Con Pulley& Mounting Brackets
EMJ: Stainless Brake Lines Kit
Champion Aluminum Radiator, Built in

Trans

Cooler, Over Flow Tank & Electric Fan
Inland Driveline: Drive Line
Transmission: C-4 Original Upgraded:New Oil, Gaskets and Filter
Valve Covers:
SpectrePerformance
Dress Up Kit: Spectre Performance
Cold Air Box: Spectre Performance
Air Cleaner:
K&N Filters
Front Suspension Upgrades:
TCI Engineering: Front Custom IFS Cross member & Control Arm
TCI Engineering: Power Rack & Pinion Steering & Briand Hose Kit
TCI Engineering: 2" Drop Spindle
Front RideTech Double Adjustable 400lb. Coil-Overs
Front Willwood Brakes 13" Drilled Slotted & Vented Rotors with 6Piston Black Calipers
Charlotte Rod & Custom Sure Shield Body Dampener Coating
Queen City Components: Under The Dash Air Conditioning Unit
Stang-Aholics Motor Hood Molding, Motor Accessories and More
Front Track Width: Wheel Hub to Wheel Hub: 57.5"
Rear Suspension Upgrades:
TCI Engineering: Rear 4-Link Suspension Custom IFS Cross member & ControlArm
TCI Engineering: Braided Hose Kit
EMJ: Stainless Brake Hard Lines Kit
Original Rear End Housing 8" and 31 Splines
Currie Enterprises: Gears: Posi Tru Track - Gears: Ratio 325
Rear RideTech Single Adjustable 250lb. Coil-Overs
Rear Willwood Brakes 12" Drilled Slotted & Vented Rotors with 4 PistonBlack Calipers
Rear Track Width: Wheel Hub to Wheel Hub: 57.75"
Interior Original: Black
Upgrades:
Retro Sounds: Radio Head Unit
Retro Sounds: Surround Sound
Retro Sounds: Amp & Bass Unit
Stang-Aholics: Hump Hugger
Ididit Tilt Steering Column
Borgeson U-joint Steering Kit
Queen City Components: Under The Dash Air Conditioning Unit
GO Customs: Rear Seat Fire Wall Install
Wheels
2010 Ford Mustang – Stock Setup F&R 18"x 8"
F&R Wheels: Backspacing: 5.75"
Rear Wheel Setup has a 1" Billet Spacer
Wheels Are Same Size For Rotation Capabilities
Tires:
Falkens: Azenis RT615K 245/40/18
Wheels N Motion: Wheels & Tires: Mounting and Balancing -
Intake Manifold –
Stock
Convertor –
Stock
Cams –
Stock
Preform RPM Engine Kit –
Stock
Transmission – Stock
The stock 8" rearend getting freshened up. He used the bolt-on 4-Link brackets that come with the kit.
Once we were finished designing the Triangulated 4-Link all the pre-production parts were removed in favor of powdercoated production pieces. (No brakes just yet)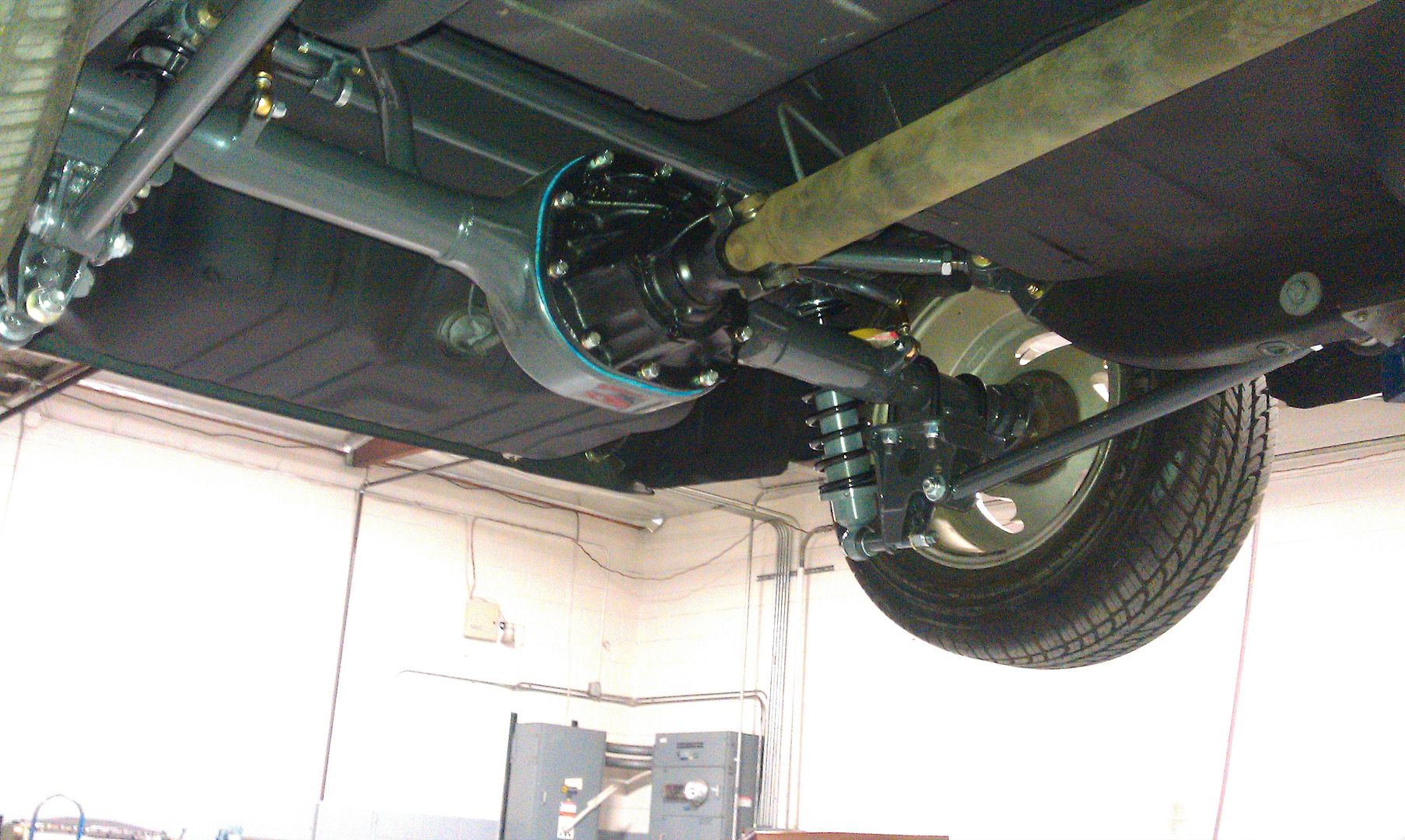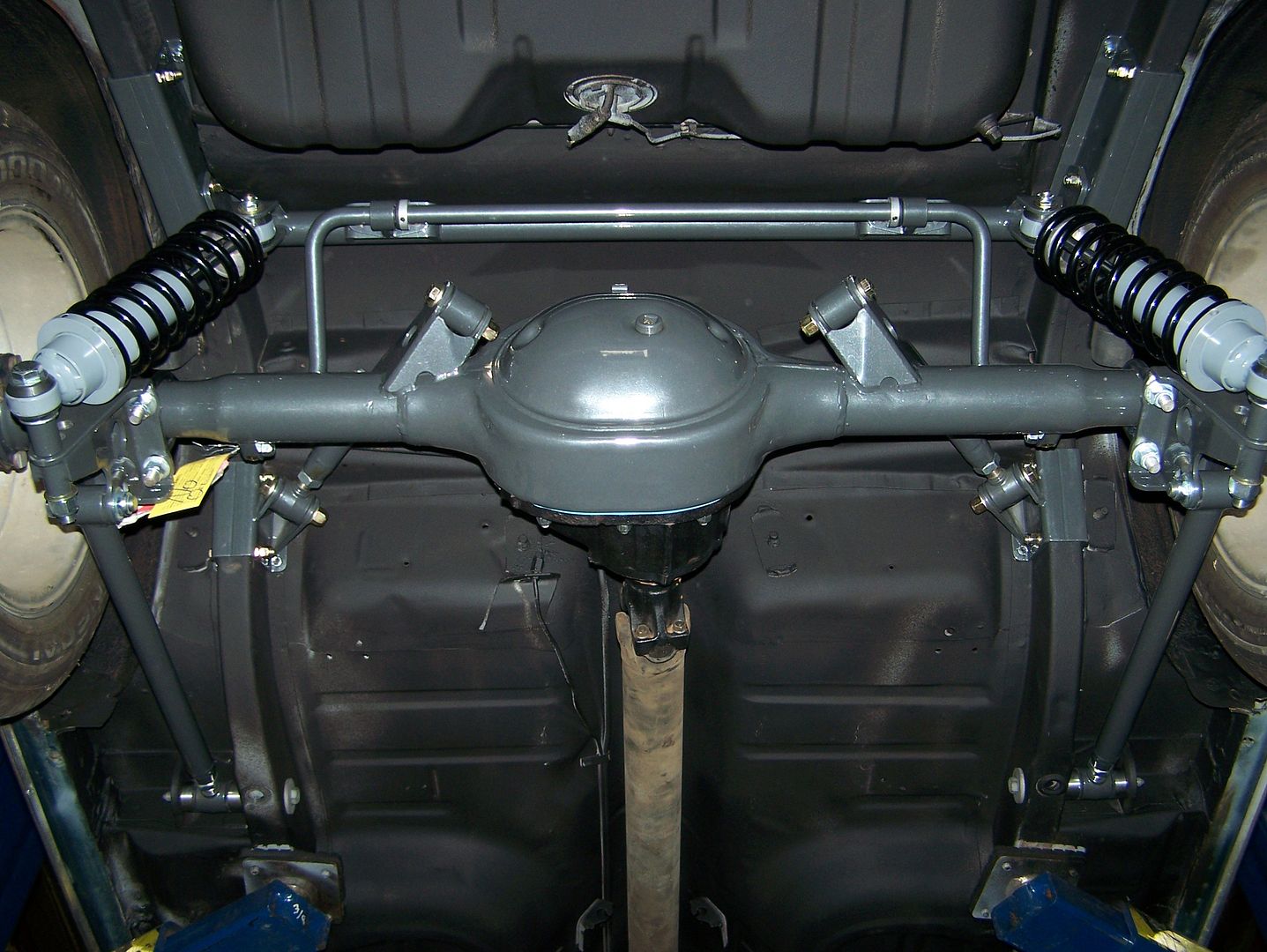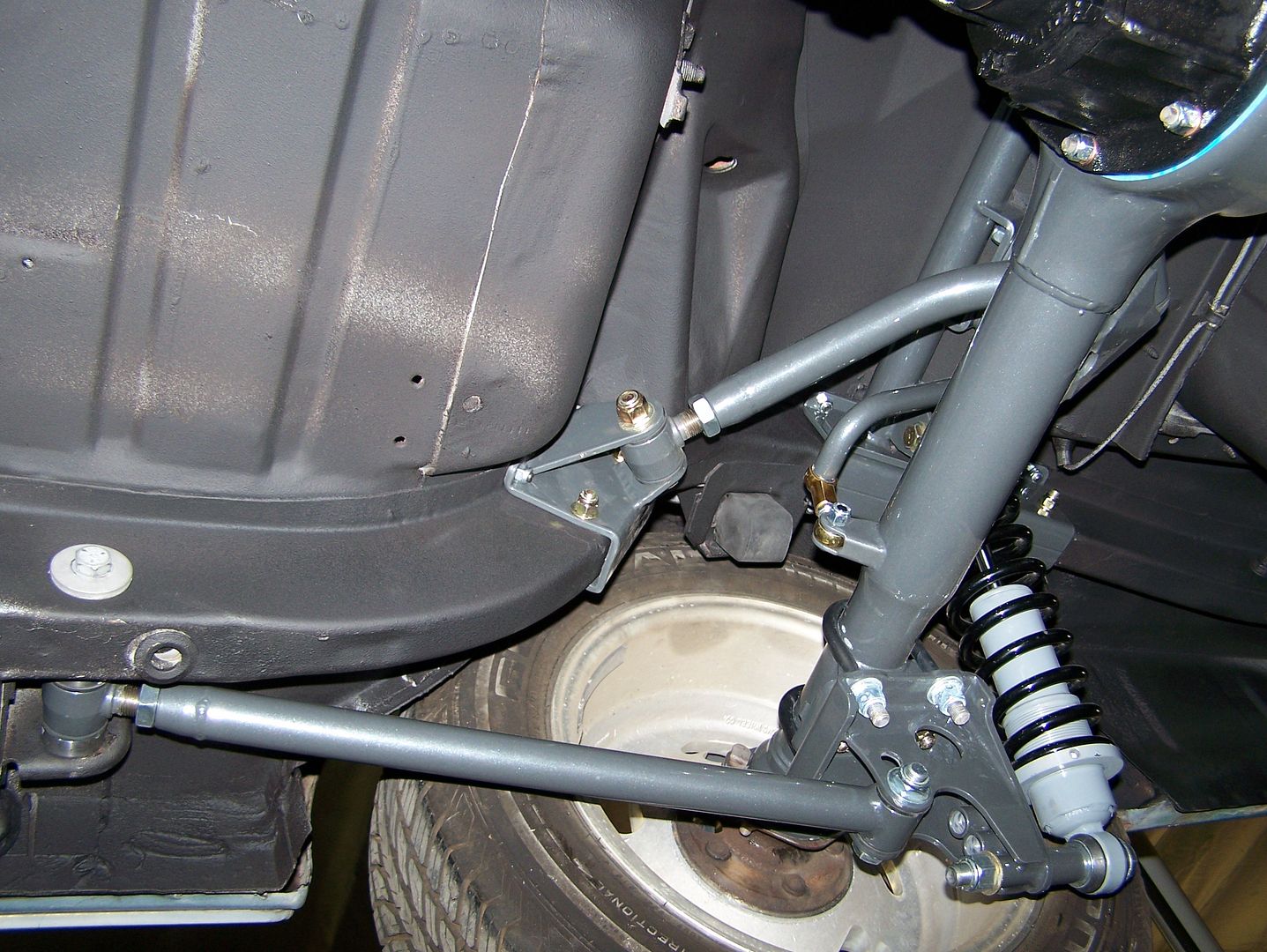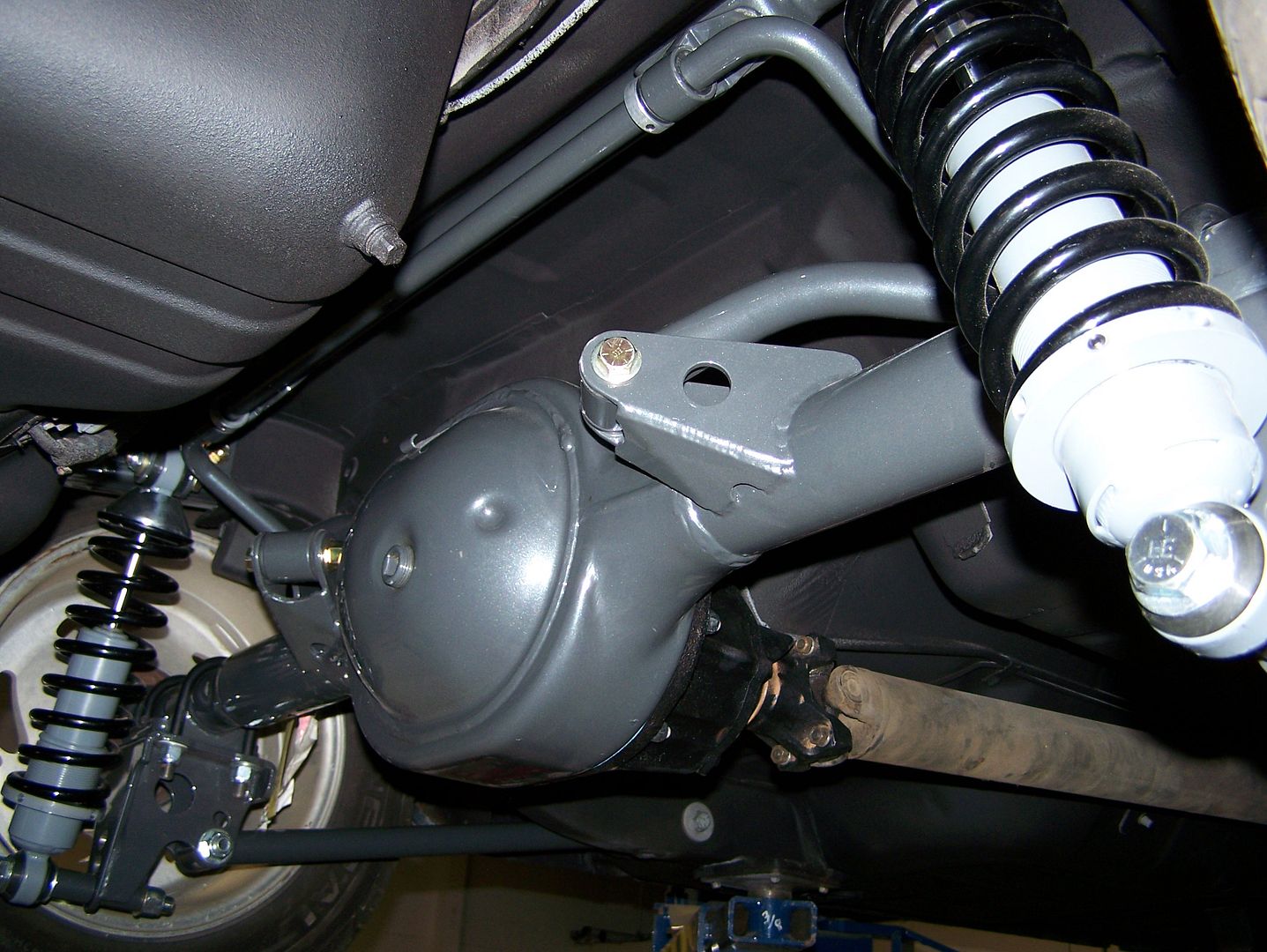 Installation of our Custom IFS.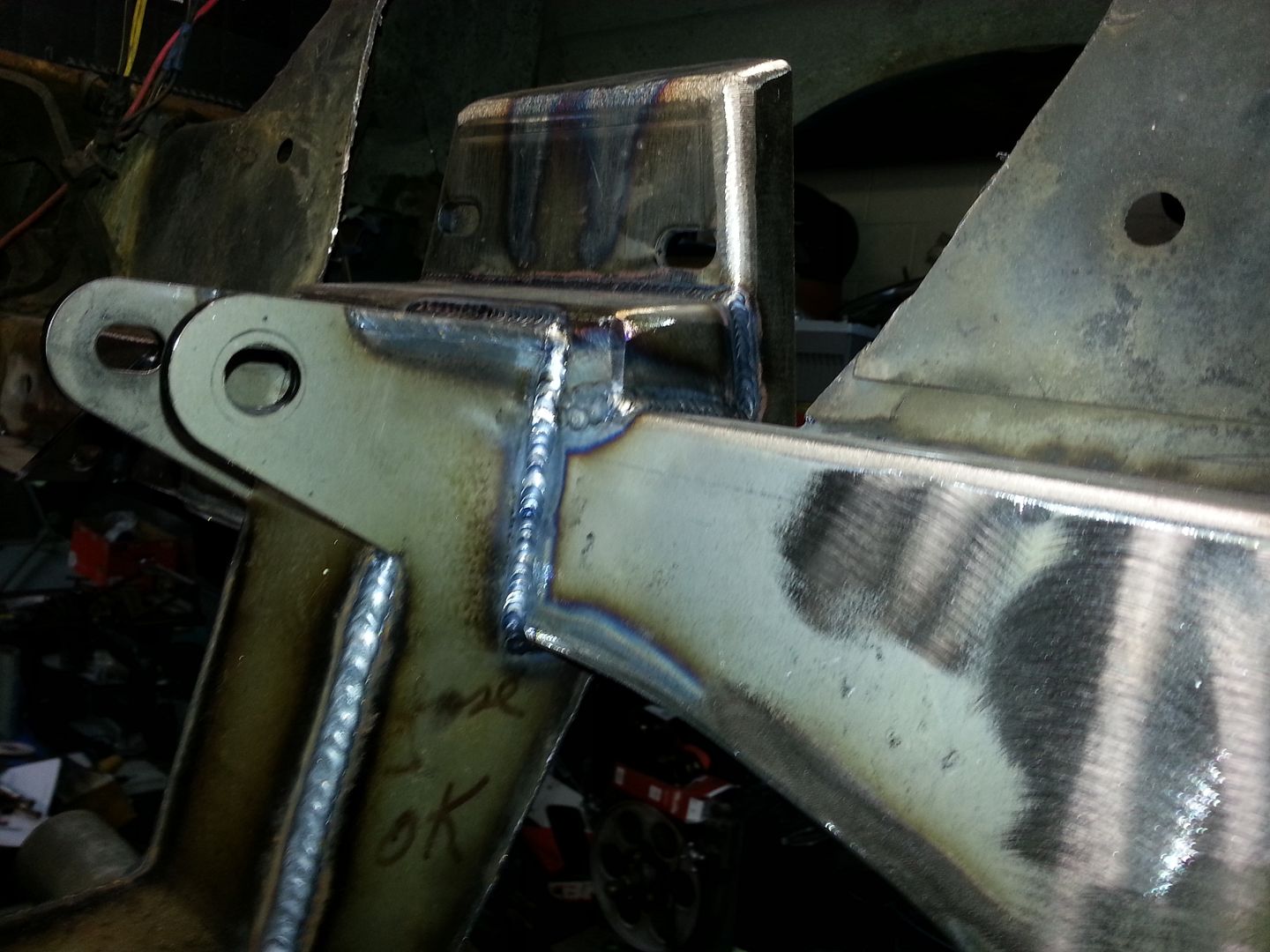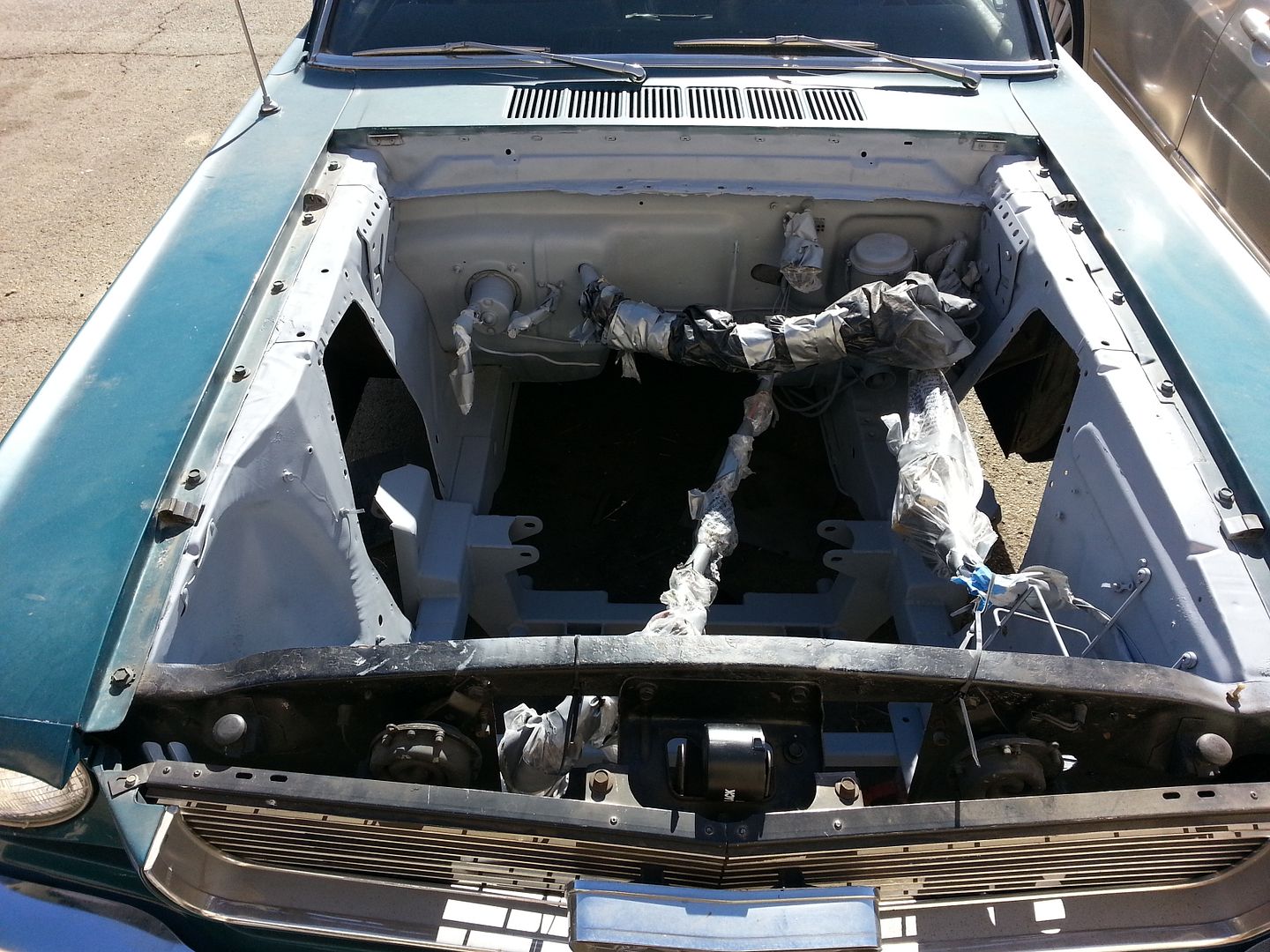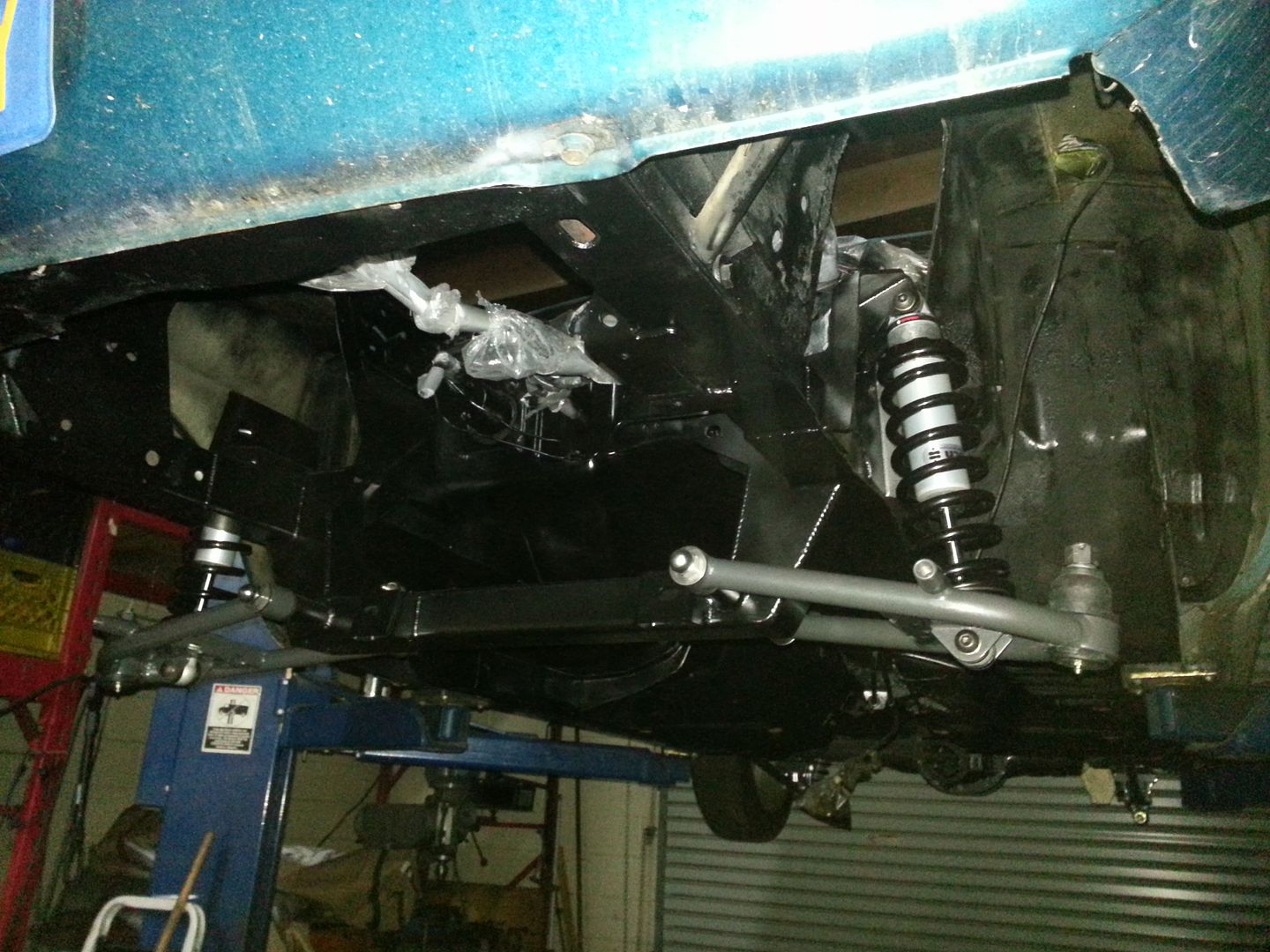 Can't have an Autocross car without good brakes so the budget was balanced accordingly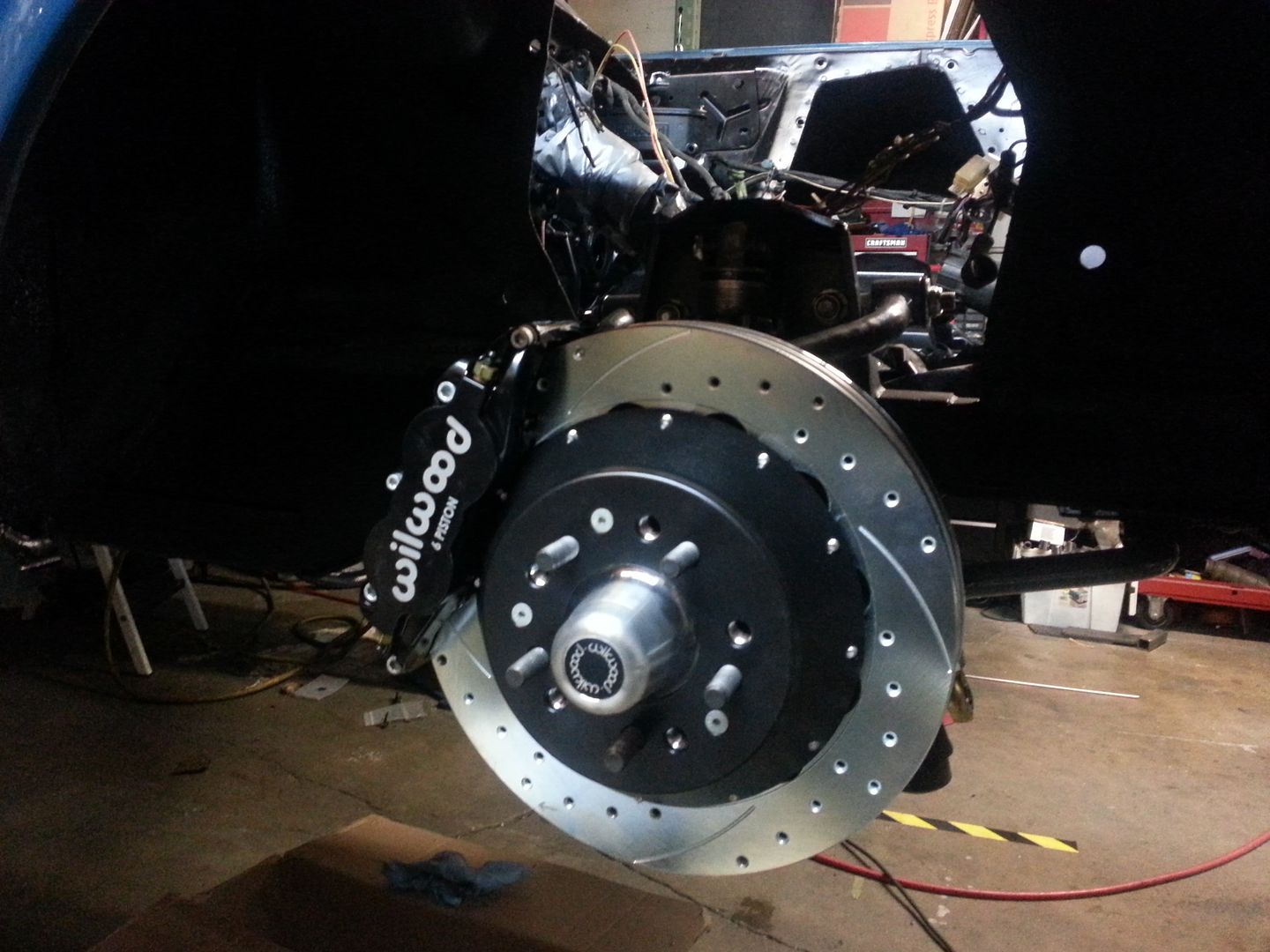 Unfortunately, Ben had to dip into the engine build money to do the big brakes so all he did here was a basic refresh.
Ben lucked out when Magnaflow showed interest in building a production exhaust for the car.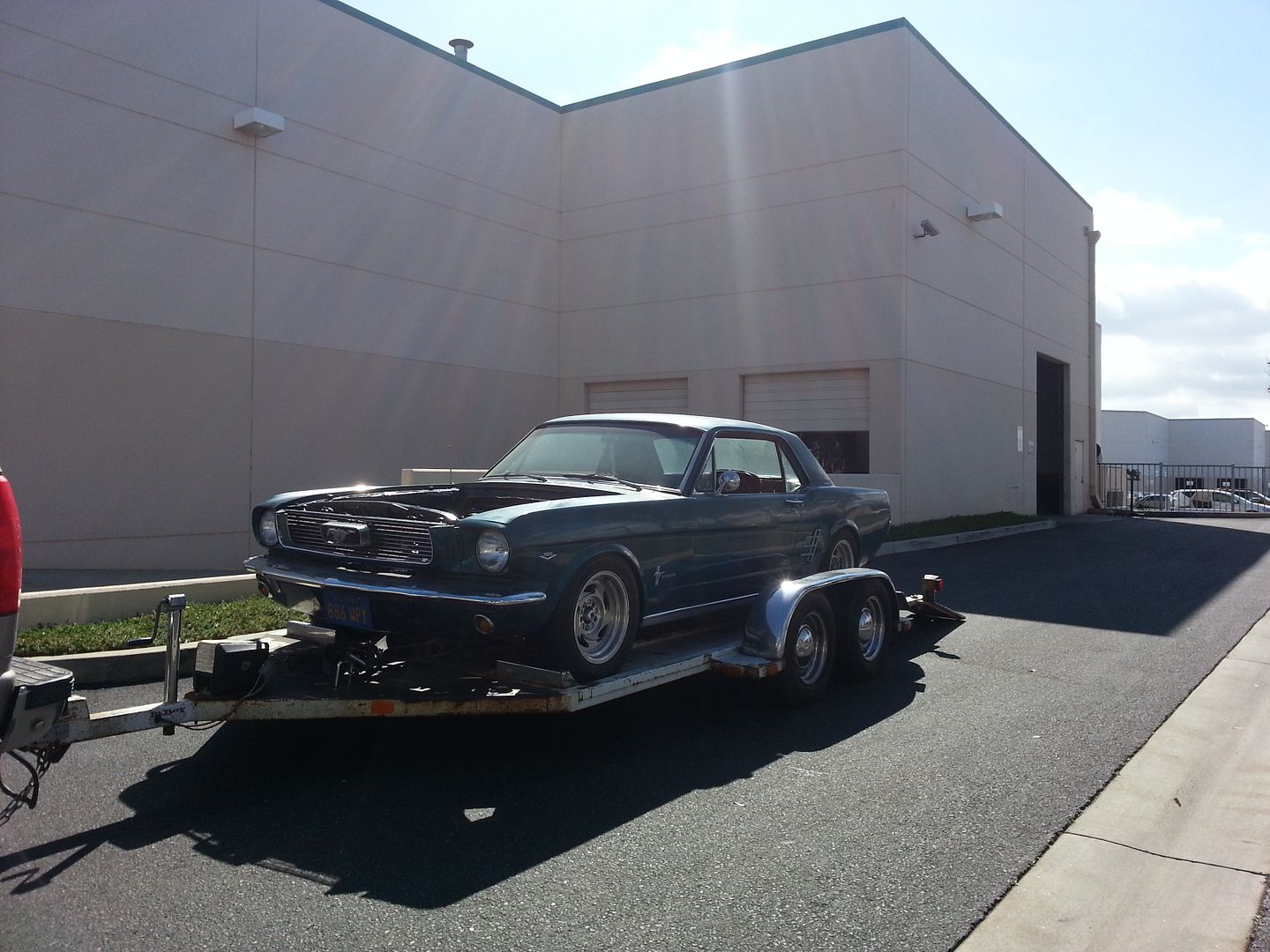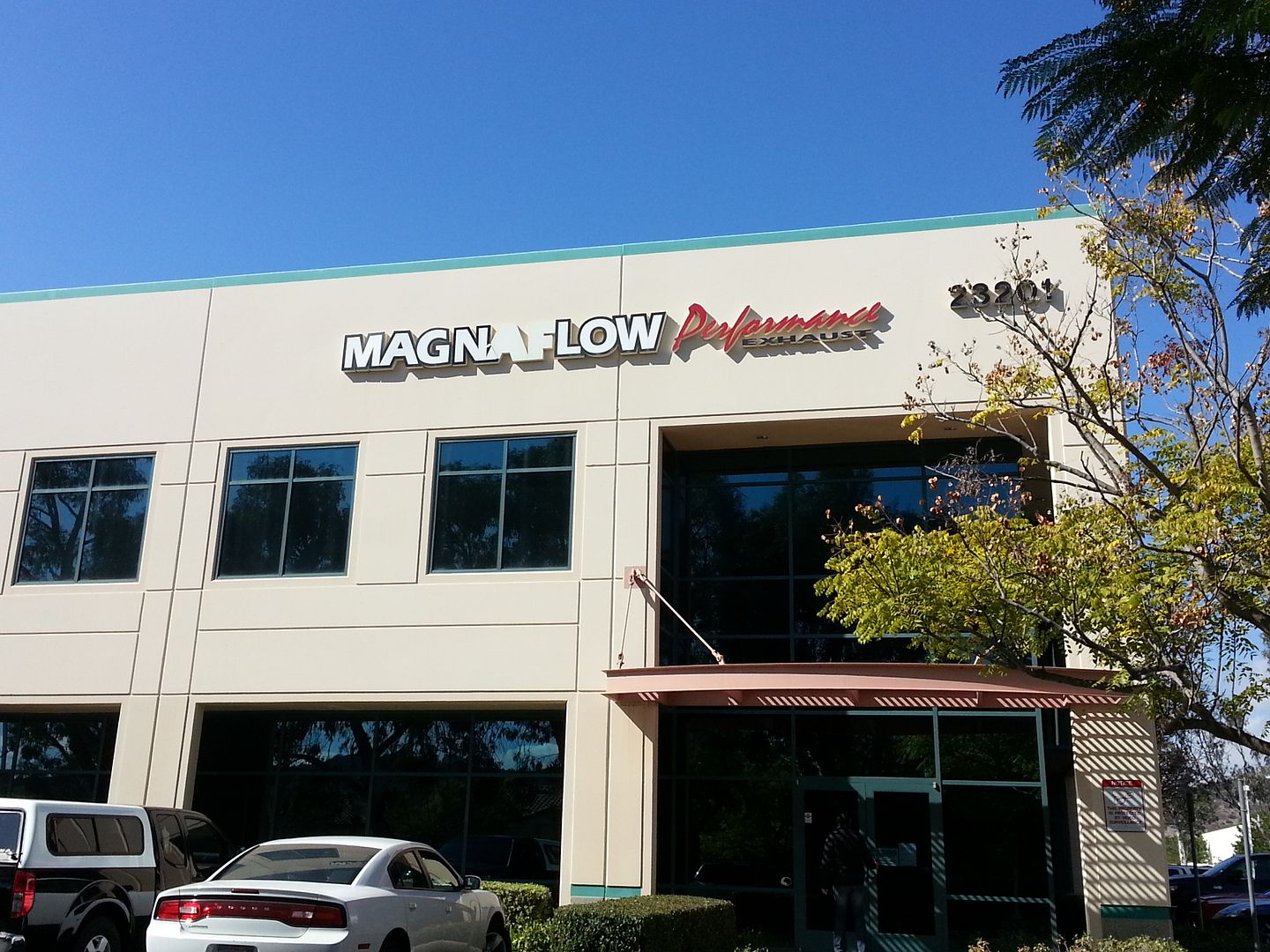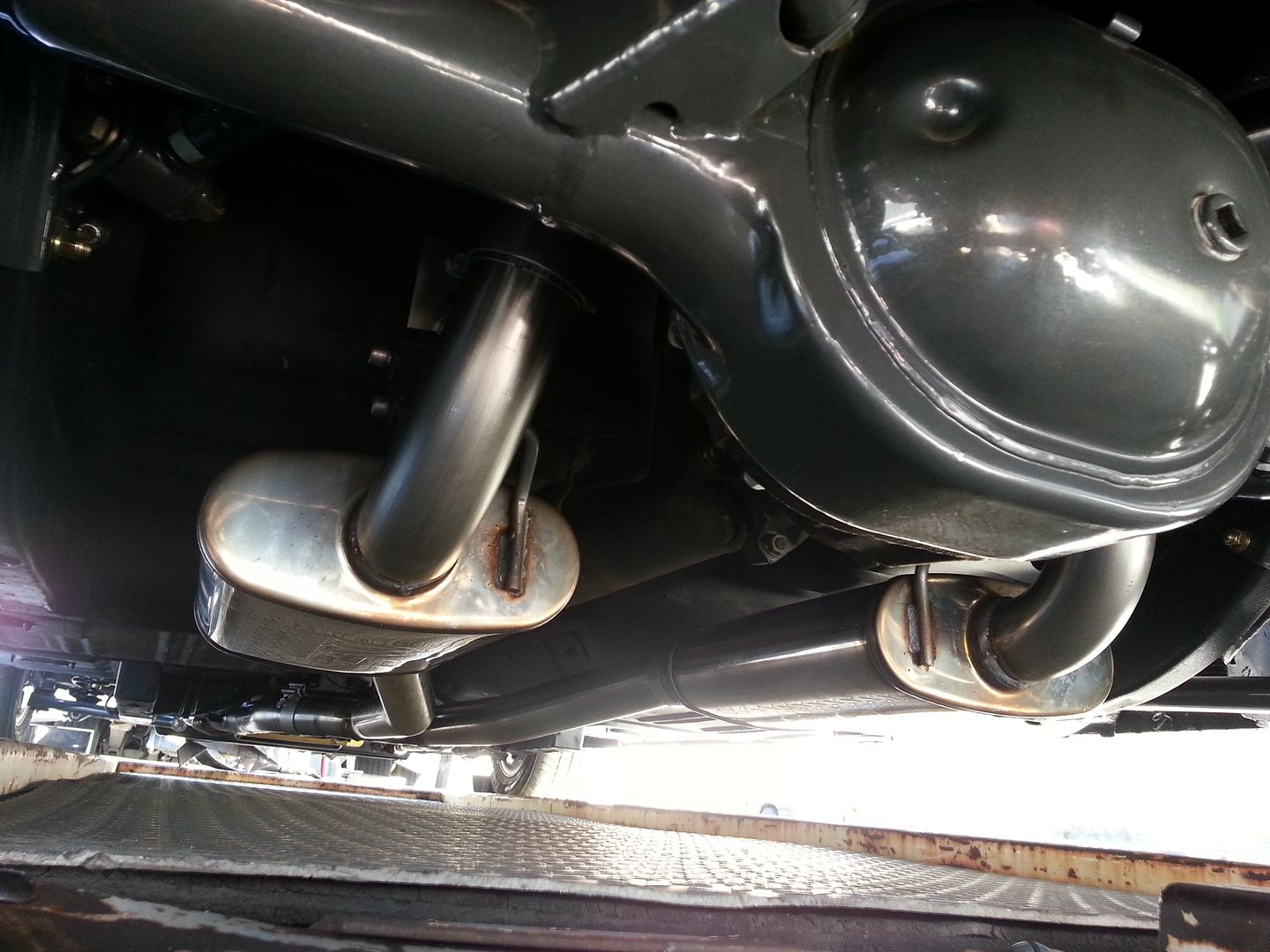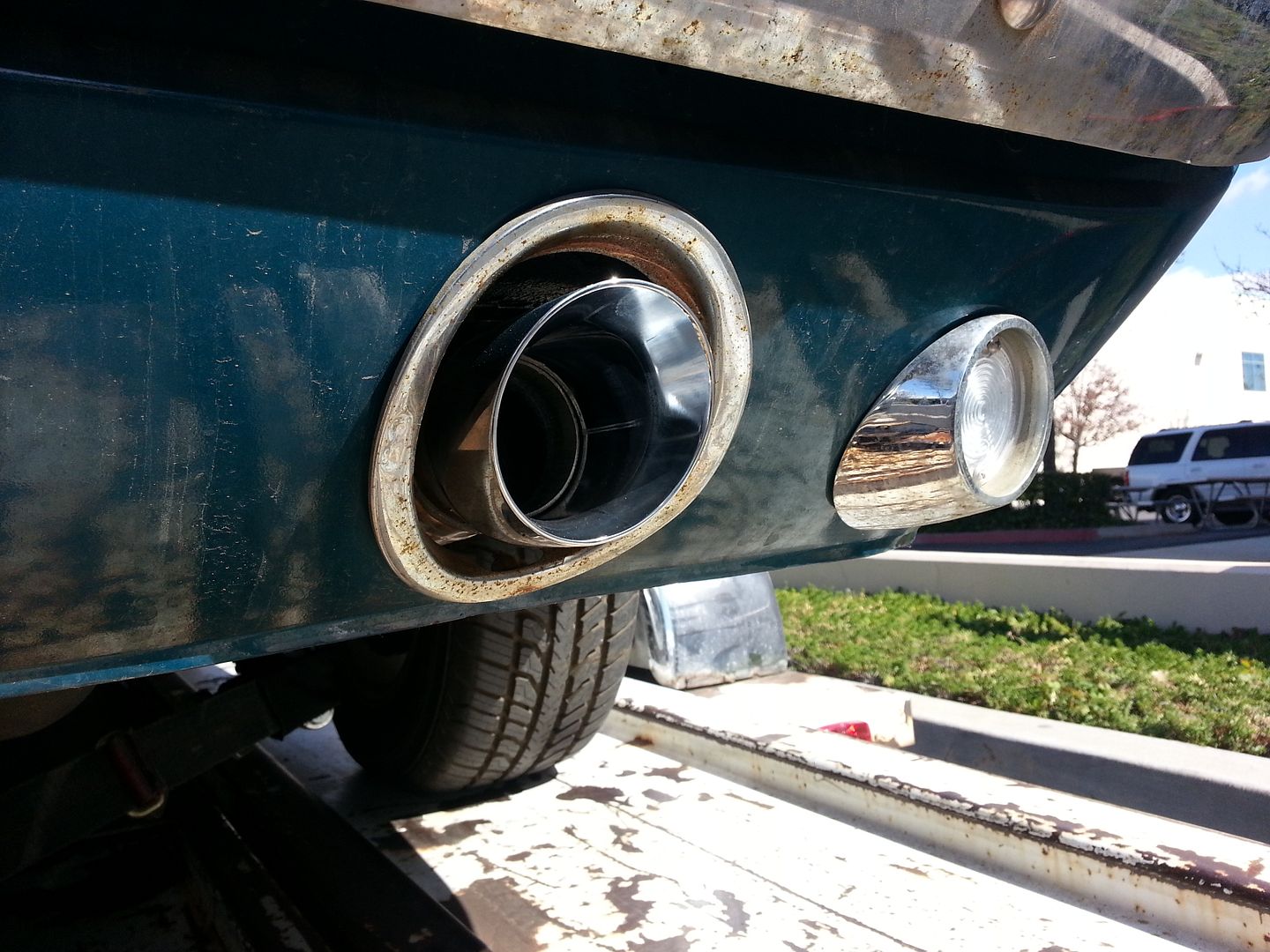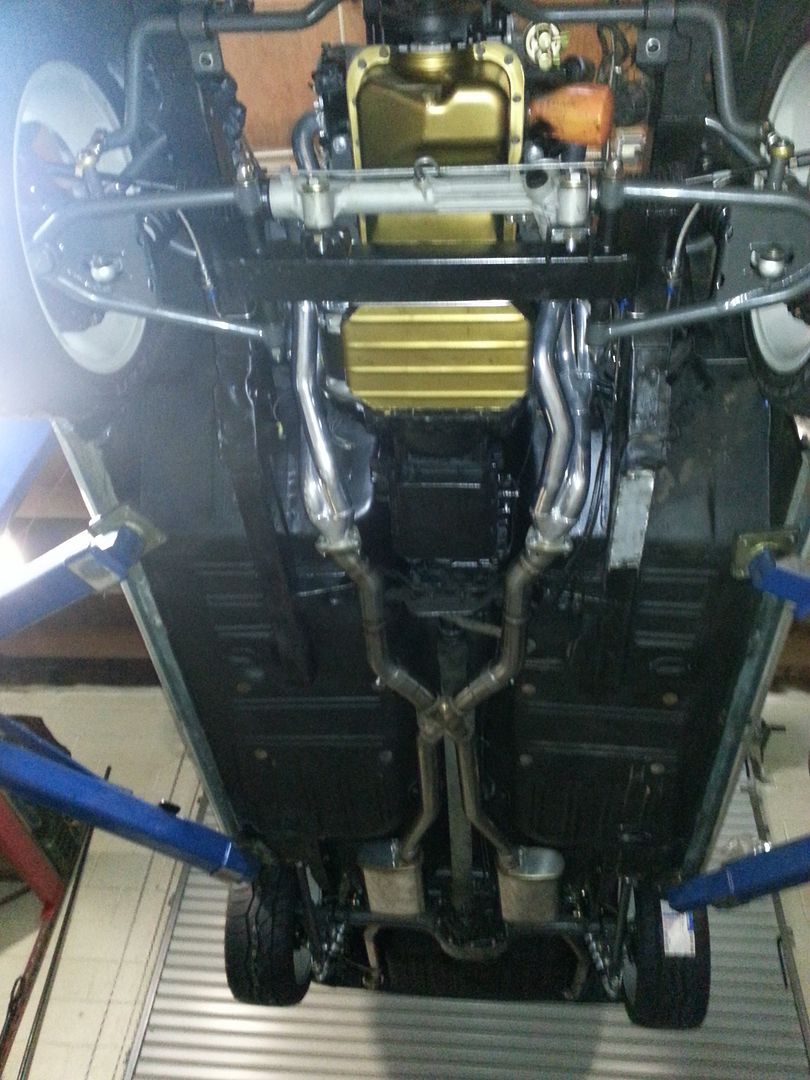 More budget pieces. Through extensive research and test fitting Ben decided on running late model(2010+) Mustang wheels. He paid $200 for all four and the front back space is perfect. However, he had to run 1" spacers in the back. He is happy that he can rotate them though.
200 Treadwear to comply with most of our sanctioning bodies
245/40/18 Falken 615K's all the way around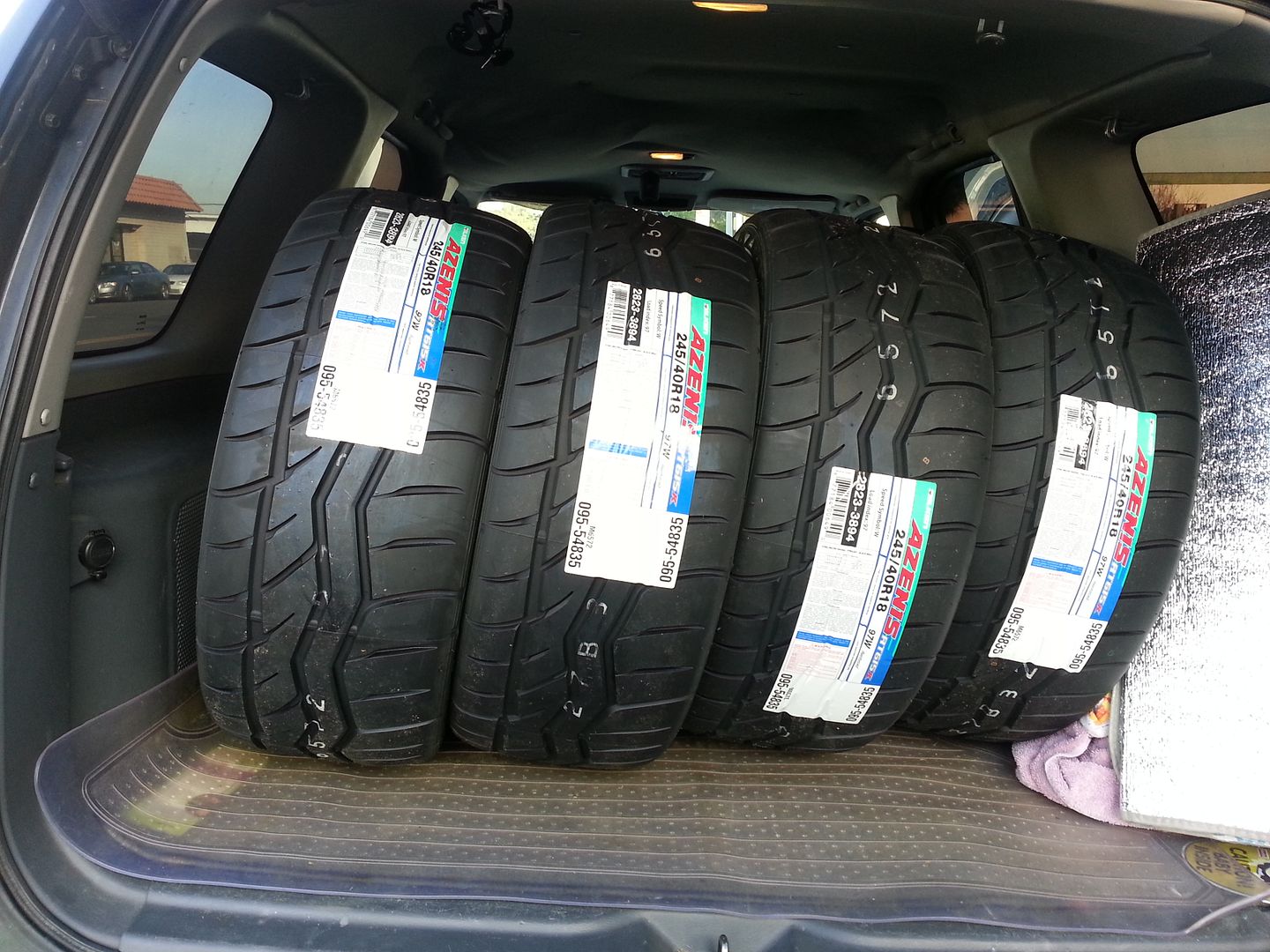 -J