Discussion Starter
·
#1
·
Picked a rainy day to finally install my Sport R headrests to my Sport R seats. Got everything fitted in the first seat, but I have to say, I'm quite disappointed with the product TMI sent me. I will be directing them to this post, but I'm curious if this is a one off goof, or SOP?
The grain of the vinyl does not match the seats, and the red thread stitching is about twice as thick as the thread in the seat covers. Not the best photos, but I think you can see the difference. It really stands out better (or worse, I should say) in person.
It's not just the grain, but the headrests have a more matte finish, and the seats have more of a sheen to them.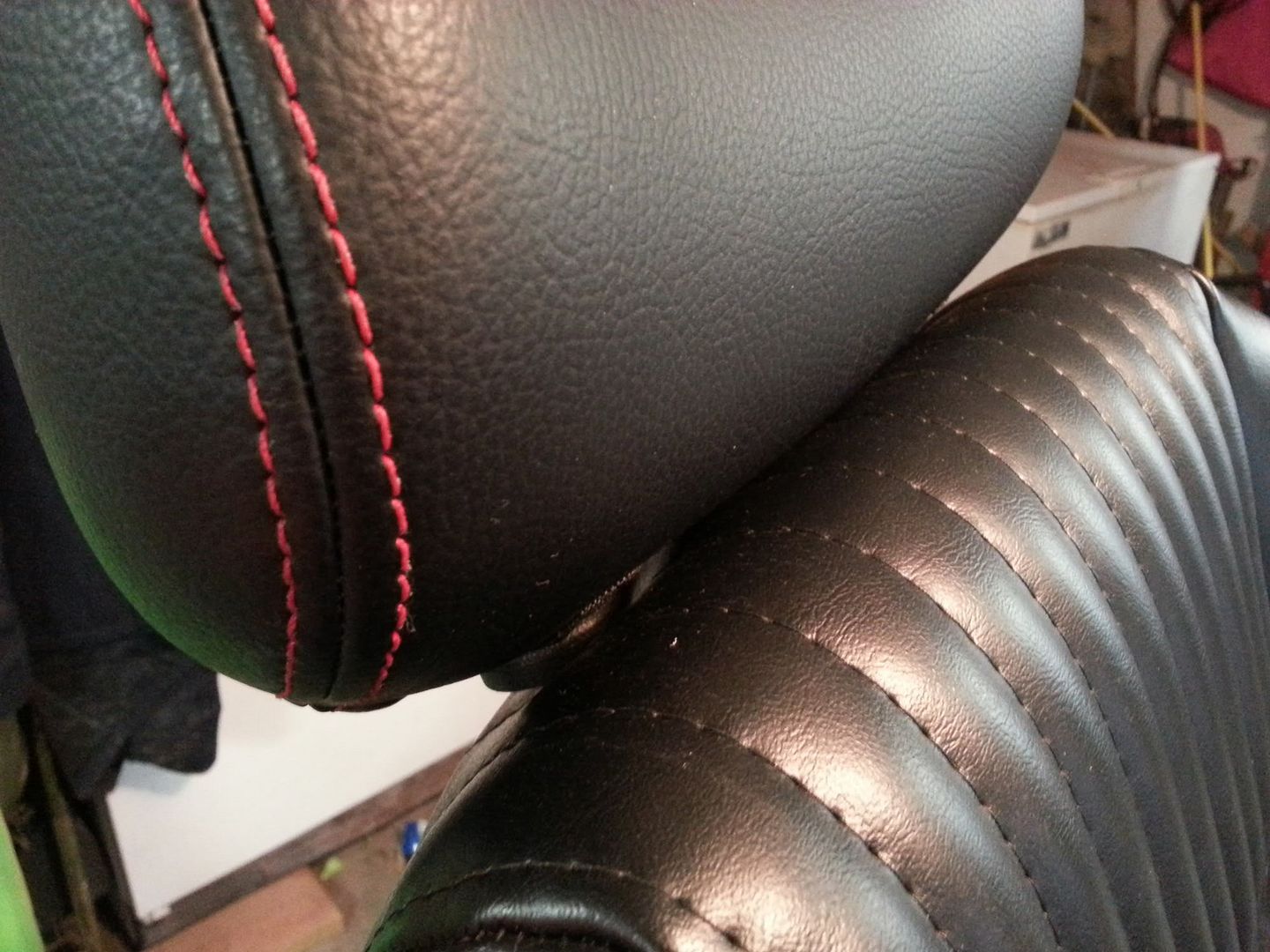 Headrest stitching
Seat stitching