Discussion Starter
•
#1
•
Well, without getting into the details my engine woes continue and now I need a crate motor ASAP. My dream was a fire-breathing 347 stroker making 450 hp, but I need upgrades to handle that kind of power (not to mention the motor's cost). Right now the frame is stiffened, upgraded suspension, and a Ford 9 rear. My weak links are a T-5z, no driveshaft loop, and stock flywheel (clutch is brand new and should be ok). The car is going to be a street rod, no drag racing with slicks but spirited driving. I don't need a fully dressed motor since my accessories are still good so I'm looking at long blocks. Obviously, I want something good but am trying to keep the price down. Here is what I'm looking at right now:
BluePrint Engines 306 c.i. small block Ford style crate engine - longblock. Includes 30 month / 50,000 warranty & BPE Dyno Promise. Part #: BP3060CT
blueprintengines.com
I've heard mostly good things about Blueprint Engines and they have a warranty, which I like. The price and power are good, too.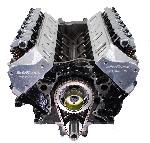 CHP GT Long Block - Ford 306 Flat Top -4.0cc, Part # , at a GREAT Price, Customer Service, and Low Shipping Rates All From COAST HIGH PERFORMANCE
More expensive, but I've always understood CHP to be one of the top builders out there. Comes with a limited warranty though.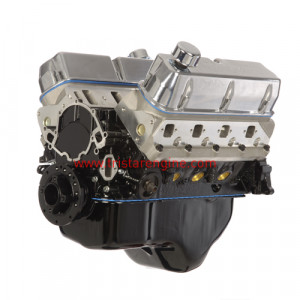 This part number is ideal for serious street performance. Our Ford 331 stroker crate engine boasts an honest 420 horsepower and 400 torque and runs on premium pump gas. This Ford 331 crate engine is perfect to upgrade from your old 302. This engine will give you the reliability you want for your...

www.tristarengines.com
Great power and more expensive, but I don't know much about them and it may be too much power for my setup.
Those are the main ones I can think of right now, but I'm definitely open to suggestions and whatever your thoughts may be. Thank you again for all the help this forum provides.