I find myself hanging out here a lot more lately, so figured I'd put up a build thread.
This is an A code that was born on May 13, 1965.
My car might not be everyone's cup of tea, but I wanted a car that I will drive a lot, so it's getting a number of modern updates. Since I'd have to buy everything anyway, I figured I'd go a bit better than stock.
My Plan:
Go to go with a GT350 look for the car. Not 100% sure on the color yet...I know that all the GT350's in 65 were white, but I might stray from that.
Here's what I started with: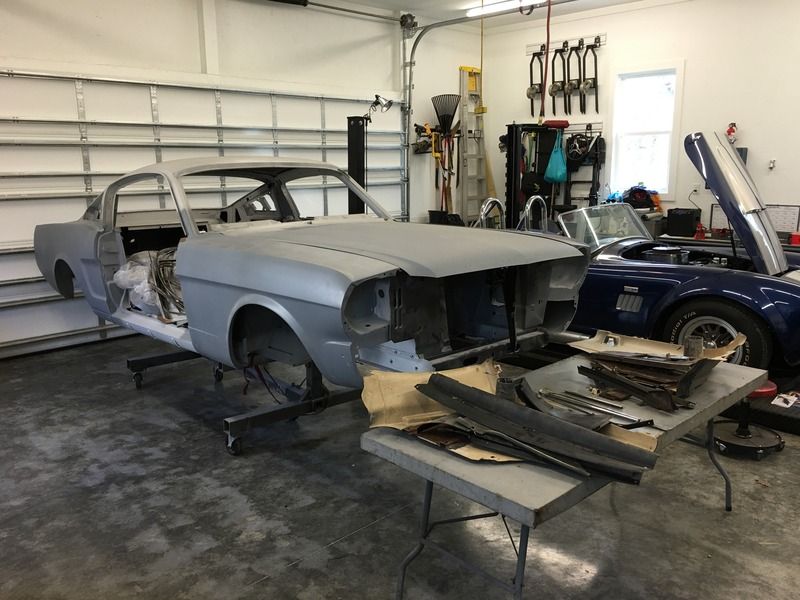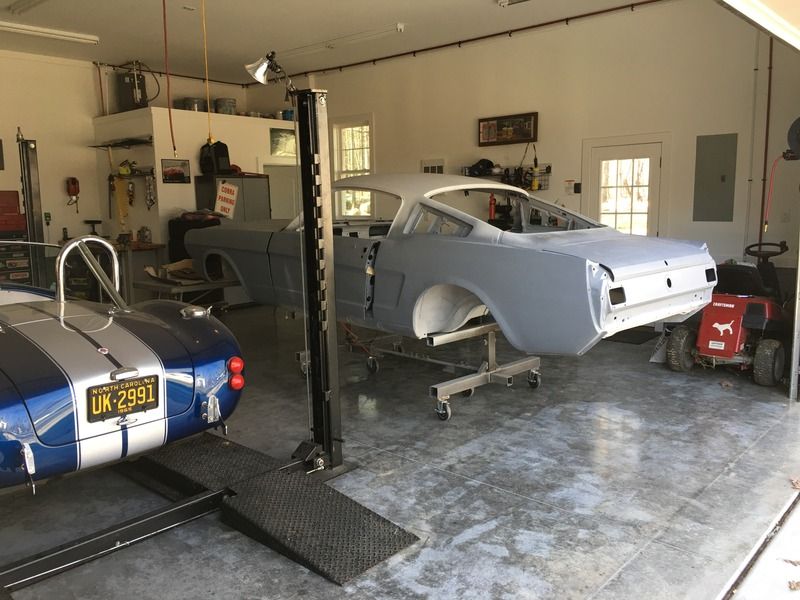 Since this picture was taken, I improved the fit of the seat risers and welded them in place. I did a trial fit with the ratty stock seat and I have plenty of head-room, so I didn't need to shorten them.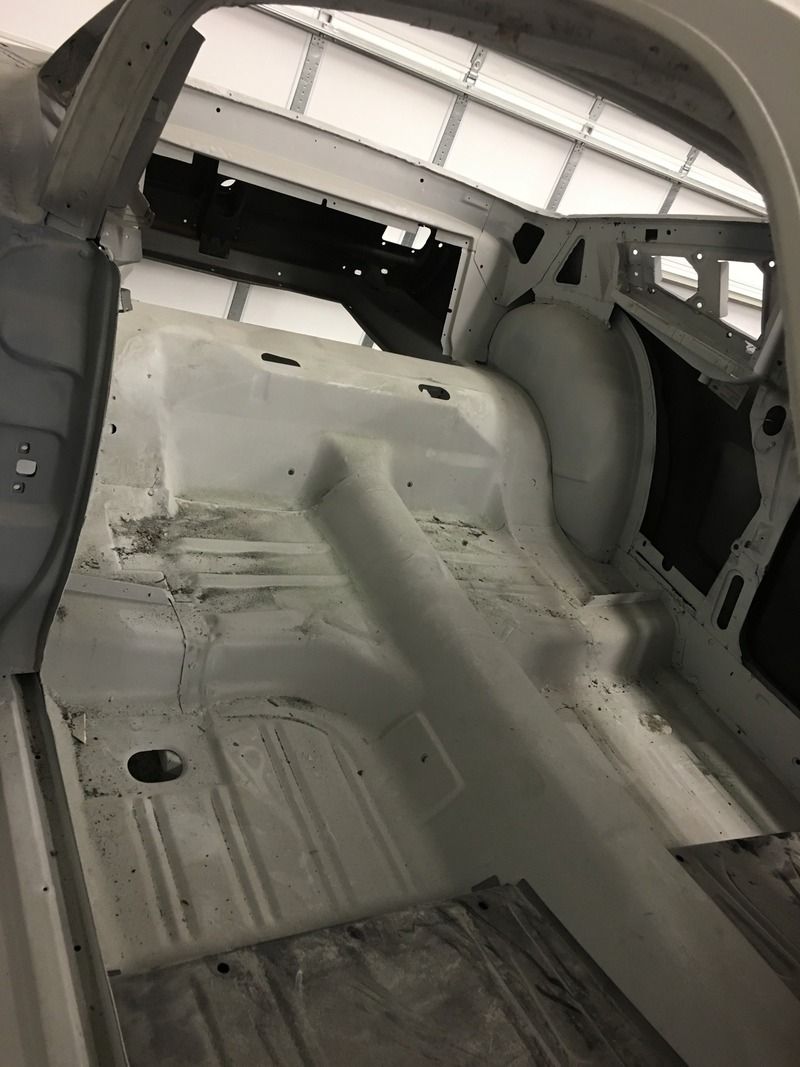 Here's the plan for parts I'm going to be using (most of them ordered already).
Front Suspension:
Control Freak Coil-Over setup in front
TCP Power Steering Rack with Ididit column
CSRP 1.5" drop spindles
Wilwood 6 piston front brakes
Rear Suspension:
Control Freak Rear 4 link
Ford 9" with 3.55 gears
Wilwood rear disc brakes setup
Interior:
Going to go with something like a Procar Elite or maybe a modern mustang seat. Might even try to find a reasonably price set of seats for a 911 (wouldn't mind having the power & heat features...need to measure the ones in my car and see if they'd fit).
Rear seat delete (going to use the Shelby tray from Cobra Auto)
Shelby style roll bar...mostly for a place to mount a racing harness and give it the shelby look. Bought it from Tommy already (see this thread for details:
http://forums.vintage-mustang.com/v...shelby-rollbar-removeable-cross-bar-pics.html
)
Will install AC/Heat...still undecided, but leaning towards Vintage Air (had on it my 68 Camaro and it worked well). But open to suggestions. I don't really want the vintage looking - big box in front of the shifter unit for the car, but I think Classic Auto Air has a hidden unit too. Have plenty of time before I need to decide.
Body:
No major changes. Going to use the front "R" valence from Branda that allows me to also run a front bumper. I think that gives the car a more aggressive look (without going full race look).
Wheels:
For now, planning on using the 17" Cragar Eliminator wheels (with gray centers). Those look a lot like what came on the GT350's...but I need bigger wheels for the larger front brakes and I want the performance you get from a 17" tire. I have 15's on my Cobra and you can definitely feel a difference between when I run those and my 17" auto-cross wheels.
Where I'm at now:
I ordered the front torque boxes and will work on getting them installed this weekend. Then I'll work on some welding of the shock towers and any other spots that need it. Suspension parts should start showing up next week, so then I'll focus on making it a roller.
Might just try to get some crappy donuts so I can roll it up onto my lift so I can seal the underside and put some bedliner on the bottom. I know some people think bedliner was used to hide crappy repairs/rust, so I'll take a ton of pictures to show I wasn't covering up anything. I know I'll drive the car a lot and want something more durable than just paint on the bottom.