Before you mutilate yet another classic Mustang dash...why do you want a touchscreen? There may well be a cleaner way to accomplish what you want like
@BlakeTX
did. If you want GPS I would instead suggest going with a HUD unit that you could mount in the speaker grill that would reflect off the windshield. If its a phone interface you are after, you could simply buy one of the many bluetooth capable radios on the market. I know Tesla has made people think cheap $80 tablets glued to the dash are cool...but as far as classic mustangs go they look pretty terrible(in reality, they look terrible in any car, but especially classic mustangs).
Now that I have expressed my completely unsolicited opinion...if I had to install a touch screen, it would never be in the dash...far better to install it in a console where it can be undone fairly easily: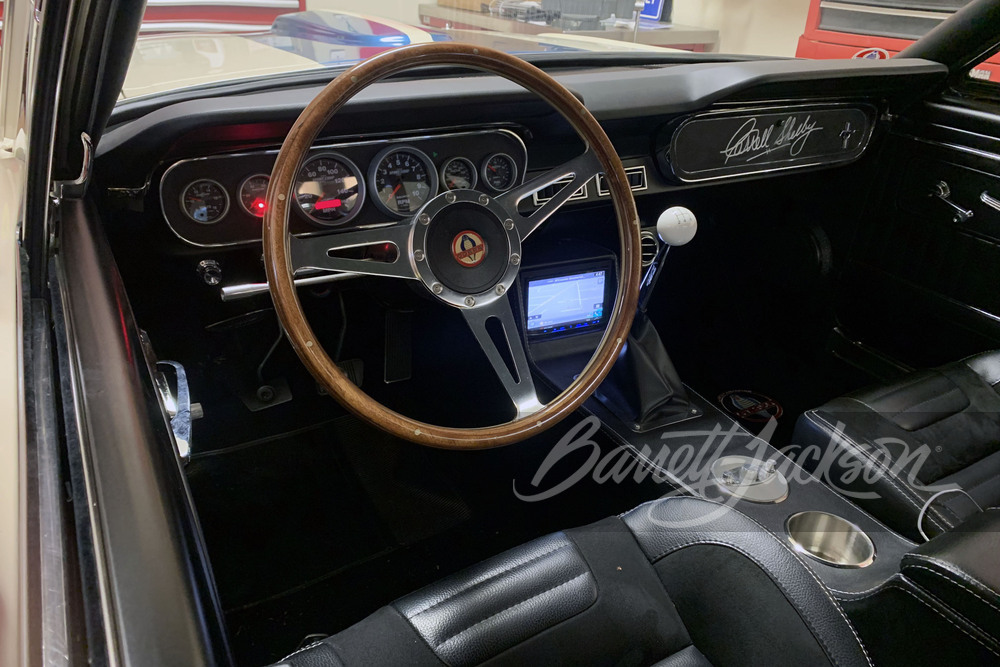 If you don't have a console yet, its a perfect time to make one to your specs for the cleanest looking install.
If I were to install a touch screen in the dash, it would have to be something with a flex screen that actually fit the curve of the dash. As far as I know there is no such thing on the market yet, even though they have the tech.
P.S. I was wrong...Ali express does sell felxible OLED screens, but unless you are an electronics guy it would be hard to make that communicate with a head unit.