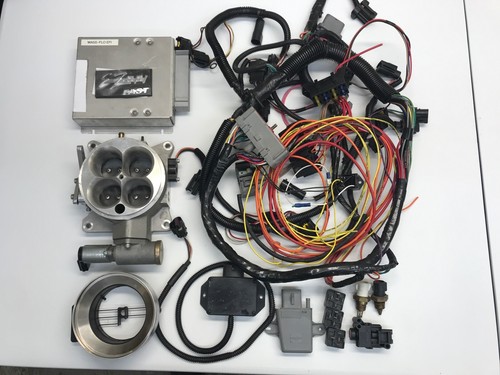 Find many great new & used options and get the best deals for Vintage Pro-M racing Mass Flo EFI 1989-93 Ford Mustang kit w/extras at the best online prices at eBay! Free shipping for many products!
I'd offer this person about $500 and then sell the maf and computer (as the computer is just a stock 5.0 computer with a chip). Then grab an efi single plain intake with fuel rails, a stock distributor 5.0 mustang distributor, and a microsquirt EFI computer and run speed density.
That's what I have on my 64 Falcon. Looks reasonably stockish and other than the computer runs Ford parts. Mega squirt options will be supported long after Holley or Edelbrock move to the next new thing.