Discussion Starter
•
#1
•
Let's be clear it will be a
long time
before I ever get to try this out but it might work for someone in the meantime.
I've been wondering how to add CarPlay to the old Mustang. There are motorized screens but I believe they hit the dash. You can put them in the console but it may limit the size of the screen.
Some people have used tablets but that also limits you to Android (to the best of my knowledge).
What about a remote screen? I looked around and this is the only decent one I found.
https://www.crutchfield.com/p_130DMC5500/Pioneer-DMH-C5500NEX.html?tp=9581
NOT ME, some dude at Crutchfield...
It's relatively huge screen at 8 inches (they also make a smaller screen version) but where to put it? To keep the dash clean I thought about putting the screen on a hinged mechanism that could either be manual or motorized and fold from the bottom of the dash below the radio. This is all hypothetical so bear with me.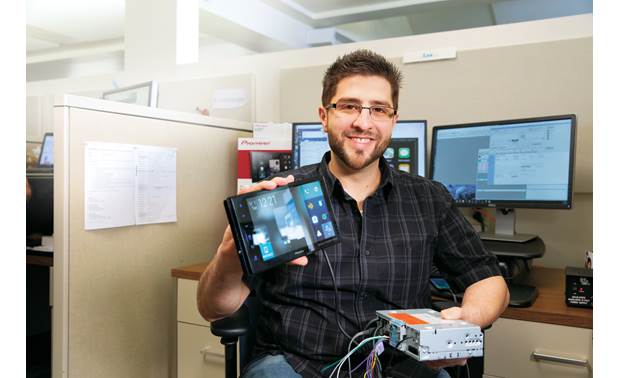 The screen is less than an inch deep. The included cable is 12in but you can apparently get longer ones. The "head" unit can be mounted anywhere, in any orientation.
Of course it won't work with a console. Heck, it might not work at all. But I'm digging the idea. People will think you just have the original radio (maybe make the original dial power the screen lowering!) but you'll have full navigation, etc.
You could also cut a slot in the dash below the radio (cutting up a dash isn't ideal) and have it slide down.
I can't wait for the feedback. :smile2: