Discussion Starter
•
#1
•
3/4 through my rebuild and have some parts stacking up that I need to convert back to dollars.....
$500 Holley 750cfm 4150 double pumper. Just rebuilt and upgraded. Included:
-Quick Fuel Billet Throttle Body QFT-12-750QFT
-Quick Fuel Billet Metering Blocks 34-105QFT
-Summit -8an Dual Feed SUM-220131
-Auto gage mechanical fuel pressure gauge
-Tuning Parts!
1. Holley Jet Kit
2. 5 different high flow Quick Fuel power valves
3. 2 sets squirters
4. Air Bleeds: 30,33,36,39,64,67,70,73,76,79
5. Holley Accelerator Cam Kit
$235 New in Box MSD 8598 Billet Distributor (steel gear)
$30 Cloyes Timing Set clo-9-3738
+/- 6 degree Advance/Retard
$65 Edelbrock Performer RPM 7121 Intake Manifold-SBF 302/289,5.0
-sure it needs to be cleaned but so what, its a great deal
-includes water neck, water heater fitting
$40 ARP 354-2103 Intake Bolt Stud Kit (new in package)
$60 Crane Digital Distributor 1000-1600 (compatible with MSD, FAST, Crane boxes)
Find Crane Cams 1000-1600 and get Free Shipping on Orders Over $99 at Summit Racing!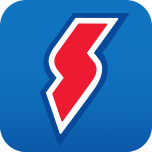 www.summitracing.com
-has box compatible output, and switched +12V
-Vacuum and regular advance curves are digitally set
-Steel gear for hydraulic roller cams
-100% working when I pulled it.
-Instructions Attached
$25 Standard starter, working fine....