Discussion Starter
•
#1
•
My car has a TCI C4 with a PA deep, finned pan. I have a PTC Race converter. It seems to flash to around 4k RPM. I've not yet done a brake stand. But without question it's probably putting out more heat than stock. I do have a trans temp gauge but it's not working and I have yet to figure out why. Right now I have a huge B&M plate cooler but I do not like how it blocks flow to the radiator. I figure this type of cooler is best put somewhere with its own fan but I don't want to deal with that. I'm not towing anything.
I am redoing my transmission cooler lines soon. Probably before I figure out the gauge. I am going from -8an push-lock style (which I don't like cause I think they're too close to the headers and steering linkage) to stock style stainless lines. Right now the radiator transmission cooler circuit is bypassed but I plan to utilize it and then put the transmission cooler after it. I thought that while I did that I would switch to a more traditional tube and fin cooler. Like this: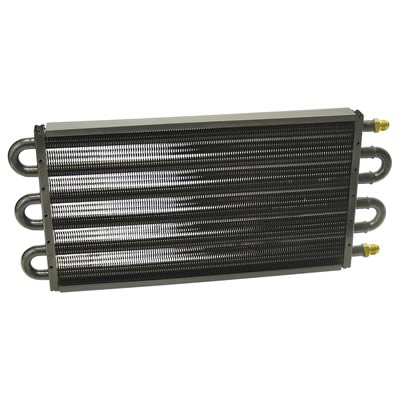 Find Derale 7000 Series Tube and Fin Transmission Coolers 13313 and get Free Shipping on Orders Over $99 at Summit Racing! Derale 7000 Series tube and fin transmission coolers offer the best quality and value in a fluid cooling unit. A variety of sizes are available for maximum application...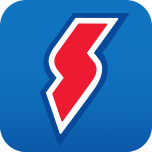 www.summitracing.com
I would put it right up against the radiator like you're supposed to so the air can go through it and the radiator at the same time. If that's not big enough I can get a bigger one of the same style for not much more money.
Thoughts?