Discussion Starter
•
#1
•
1967 Mustang Coupe, 302, Tremec 3550, Lakewood blowshield, long tube headers.
Currently trying to determine the best route to make this all work. I have a Lakewood extended clutch fork. But, based on my searching around a cable setup will be questionable with the longtubes and a hydraulic slave cylinder won't clear the girth of the blowshiled. So, while looking at the Modern Driveline website, I stumbled across this Tilton throwout bearing which could solve any issues I may have. Along with eliminating the clutch fork altogether.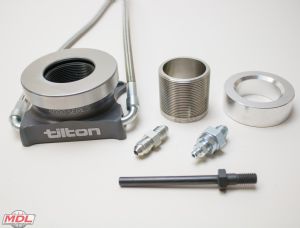 Ford TKO/Toploader Hydraulic Throw-Out bearing, Tilton 6000 Slip-on, flat face bearing (Min height 1.78")
www.moderndriveline.com
Do any of you have experience with this piece? If so, how did it work out for you?
Thanks!!!