If you want to upgrade your current manual transmission to something that is track proven and stronger than a toploader/standard T10, perhaps you might consider a modern version of the old T10. They are available from various sources with upgraded internals. You'll have a choice of road race boxes or drag boxes with practically unlimited gear ratio options. These are racing transmissions with no synchronizers that shift like butter at higher RPM's or can be speed matched, double clutch driven much like a big rig at slower speeds.
I recently destroyed my Jerico and needed something stronger. After comparing all my options, I decided to upgrade to a Gforce G101A clutched 4 speed. The Gforce facility is located a couple of hours from here and the owner has been trying to get me to install one for several years.
I considered a 5 speed but it requires an inline shifter to work flawlessly. Since I street drive my car, I wanted an H pattern shifter so my best bet ended up being the 4 speed.
I ran down to the Gforce factory and got the tour. The 101 design started out as a T10 and Gforce (and others) made them stronger for Nascar usage--to the tune of being able to handle 1000HP/900lbs torque. Since my Jerico was only good for an estimated 750hp max, the Gforce was a good upgrade in that respect. I talked with the owner's son about my needs and he sent me home with an empty 101 case, a tail housing, a billet yoke, and a poly tranny mount. That allowed me to get a head start on the installation while my 101 was being custom built.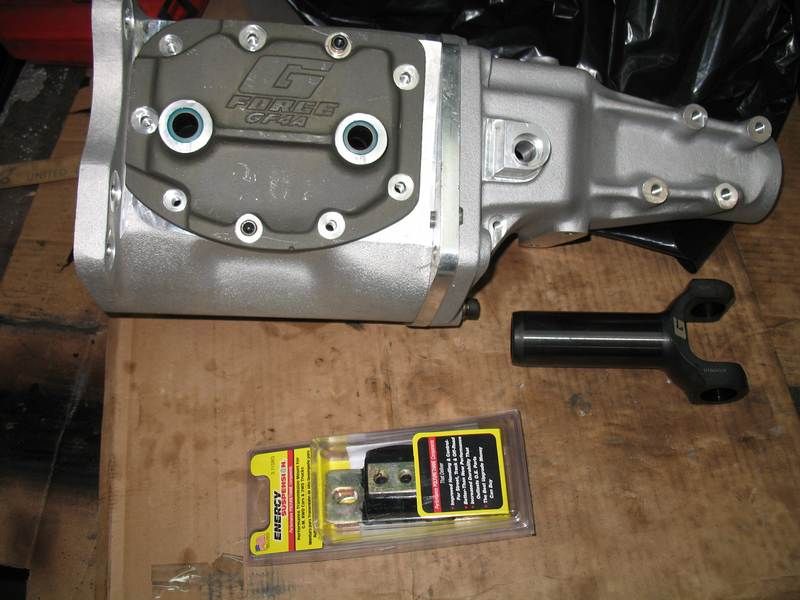 Gforce has Strange build their billet yokes: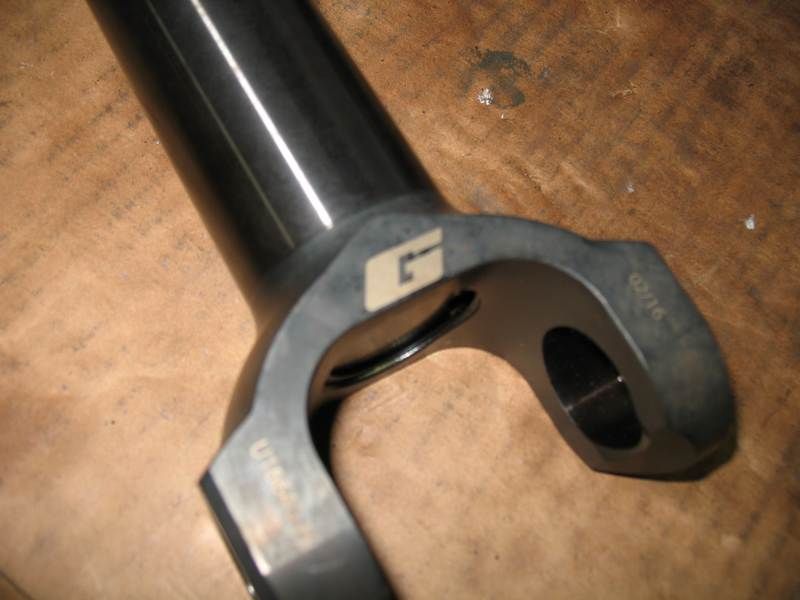 Poly mount is the same as would be used in a Chevy: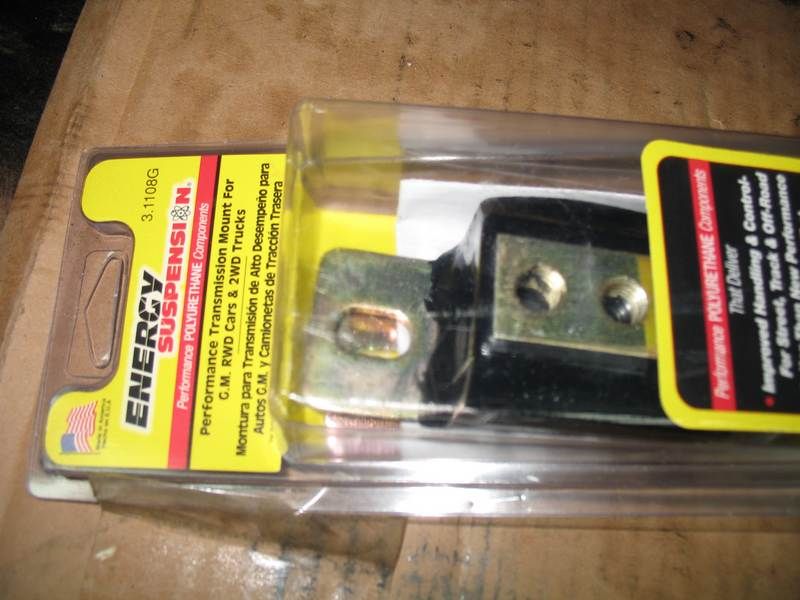 A search of the internet revealed only 1 site that detailed a 101 being installed in a 65/66 Mustang. There was 2 different tech articles for the installation:
Mustang T101 Crossmember | GTSparkplugs
Mustang T101 Transmission Swap | GTSparkplugs
I found the articles useful, but not all inclusive for my needs. (A T101 was made by Tex racing, which is now owned by Gforce. Both are pretty much the same transmission. )
Because the 101 has dual bolt patterns, it bolted right up to my Ford scattershield with almost no issues: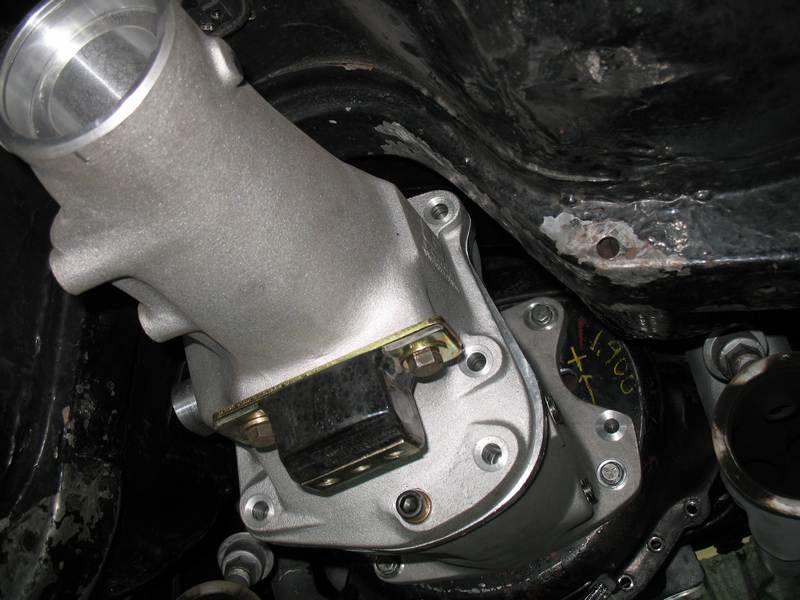 Unfortunately the hole that I used with the toploader/Jerico's racing clutch adjustments was covered by the larger 101 mounting flange. This required I drill another hole in the scattershield for the adjustment: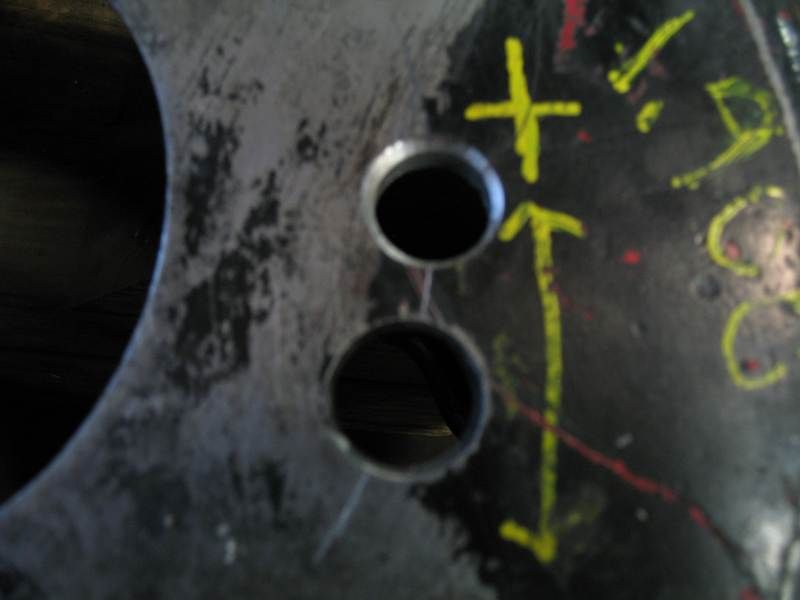 This will work: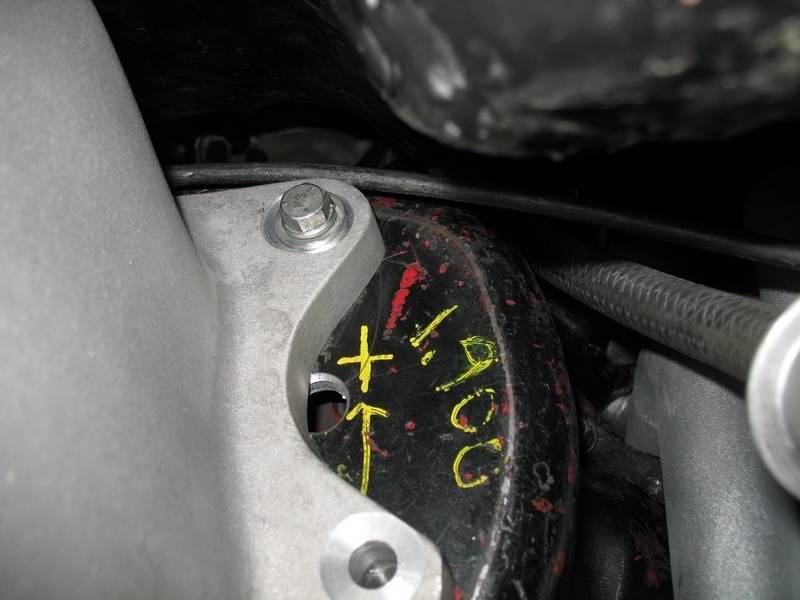 I was able to rework the Mustang's transmission cross member to mount the 101. I simply added 2 new slots to my previously modified cross member: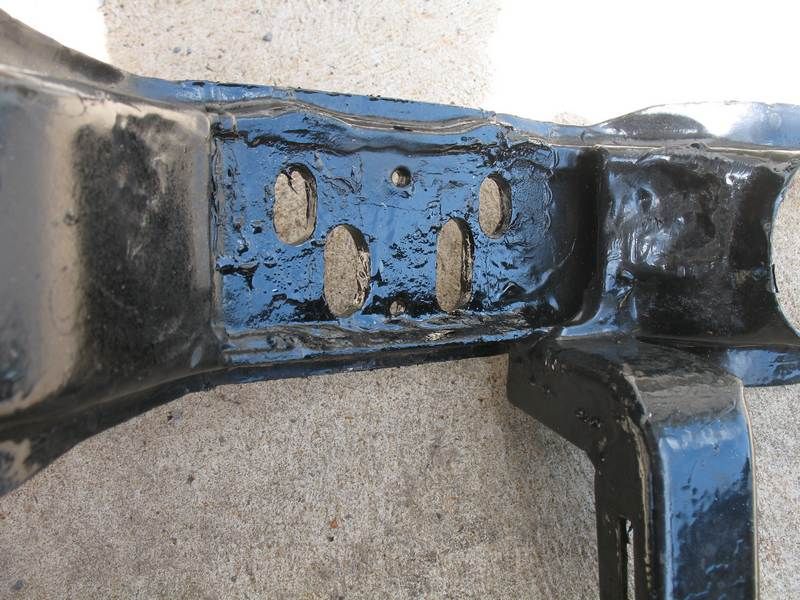 Success:
I test installed the parking brake mechanisms and they fit perfectly below the 101 tailshaft:
Bolted on the driveshaft loop for testing:
Its a little shy of where it should be. Since the 101 is a couple of inches shorter than the toploader/Jerico, a longer driveshaft needs to be made. Although the old one was aluminum, the new one will be steel as I have just about came to the strength limits of an 3 1/2" diameter aluminum shaft.
The old driveshaft will still be useful as I retained all the car's mountings to reinstall a toploader for extended street use.