Discussion Starter
•
#1
•
First off I would like to thank everyone here on the VMF. Without all your knowledge and willingness to help me out I would have never been able to do all this work on my own. This is my first 'restoration' of any sort, and have never really worked on cars. You guys have given me the confidence to do (almost) all the work myself. So thank you!
I purchased my dream car three months ago and will never look back. There's nothing like a 60's pony! As you can probably tell, the exterior has its dings and scratches but for the most part is in good shape. The interior needed some TLC, so that is where I decided to start.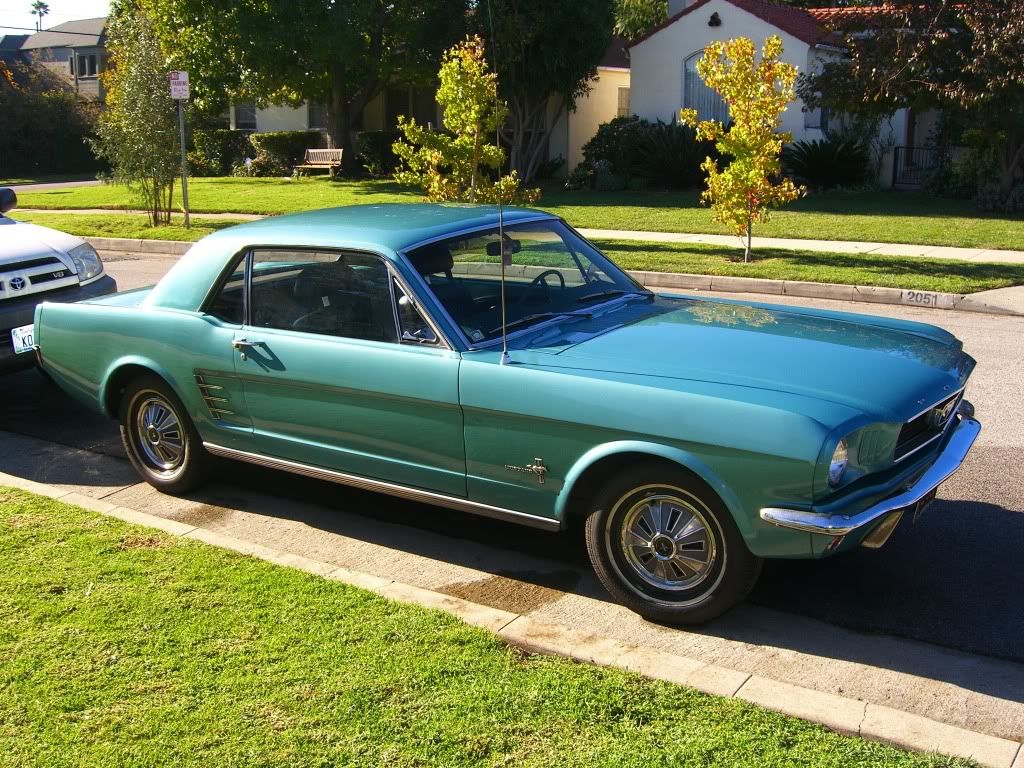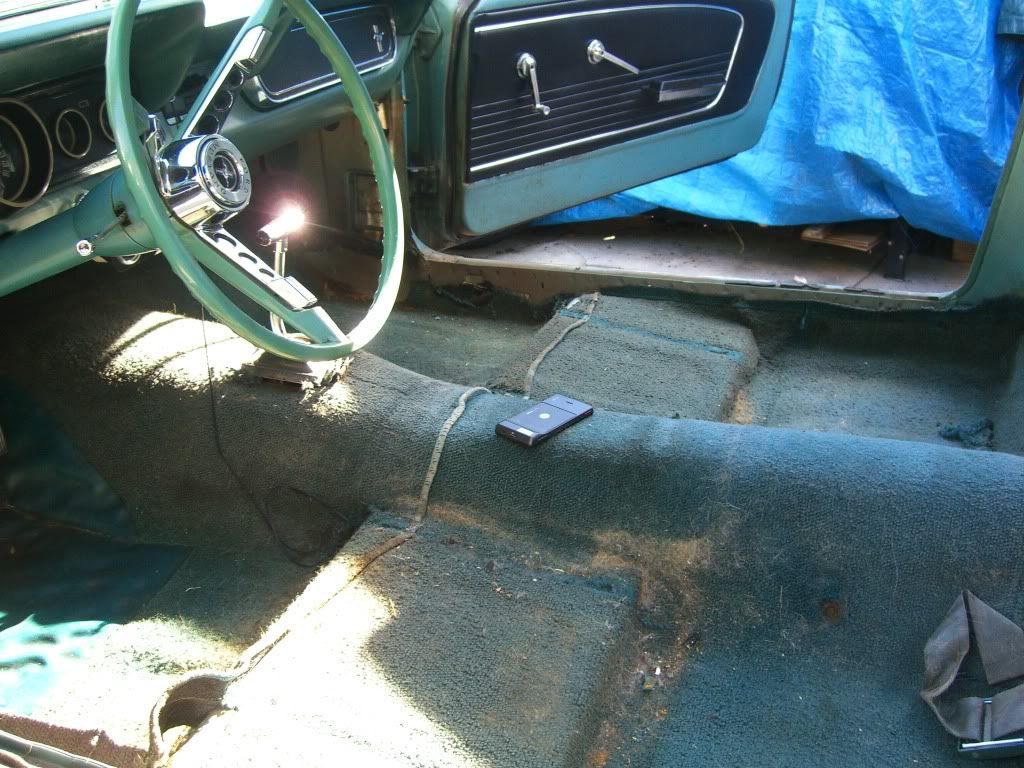 After I removed all that 45 year old carpet and insulation, which smelled terrible BTW, I discovered a nearly rust free floor board!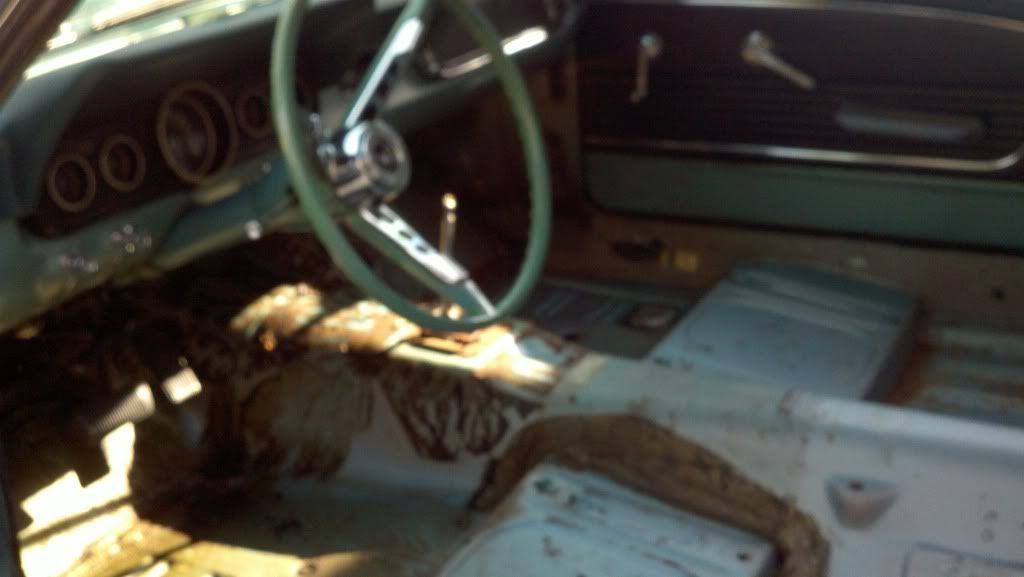 After countless hours of elbow grease, steel wool, laquer thinner, and rags it turned out looking very nice and ready for primer, paint, and seam sealer.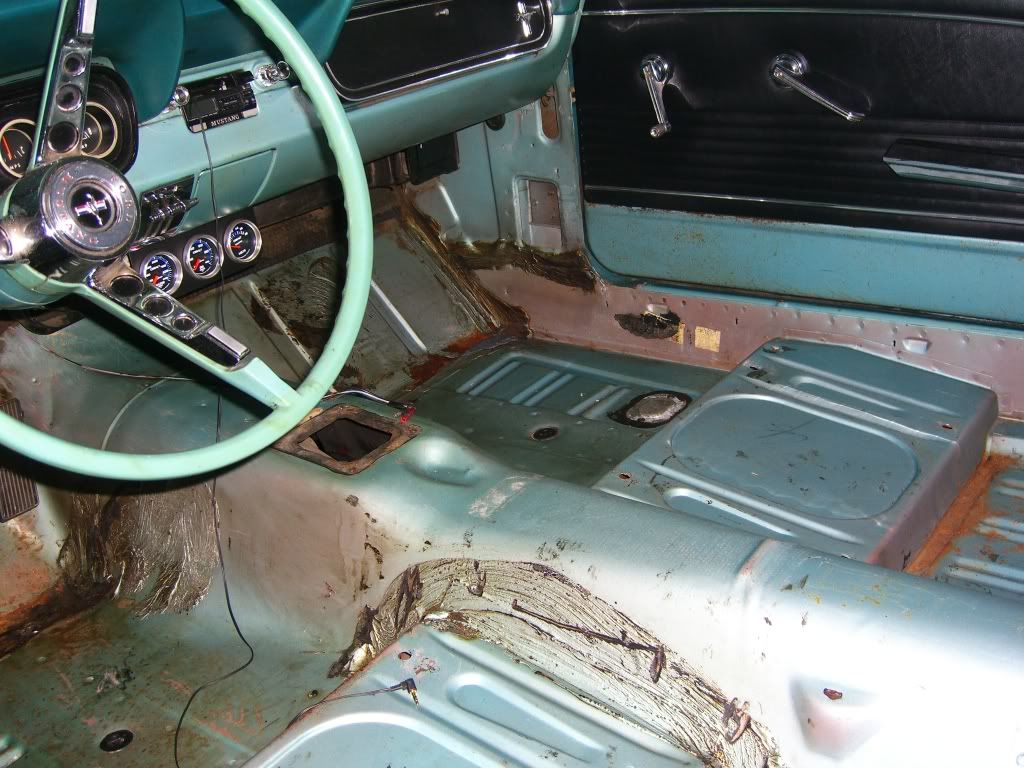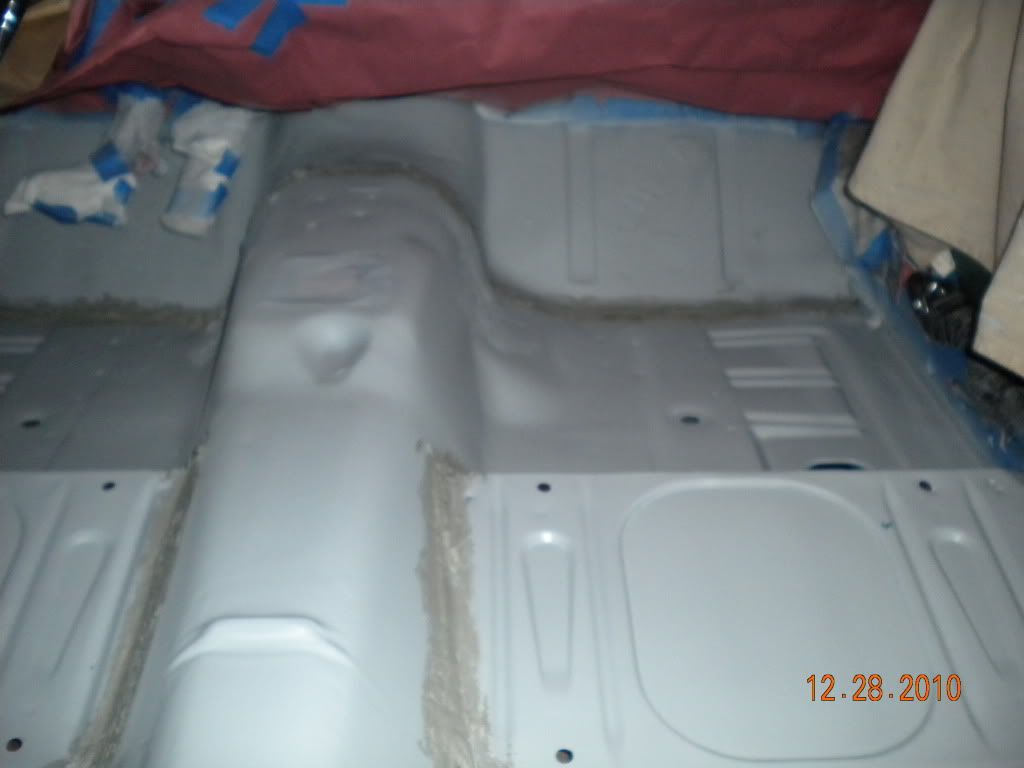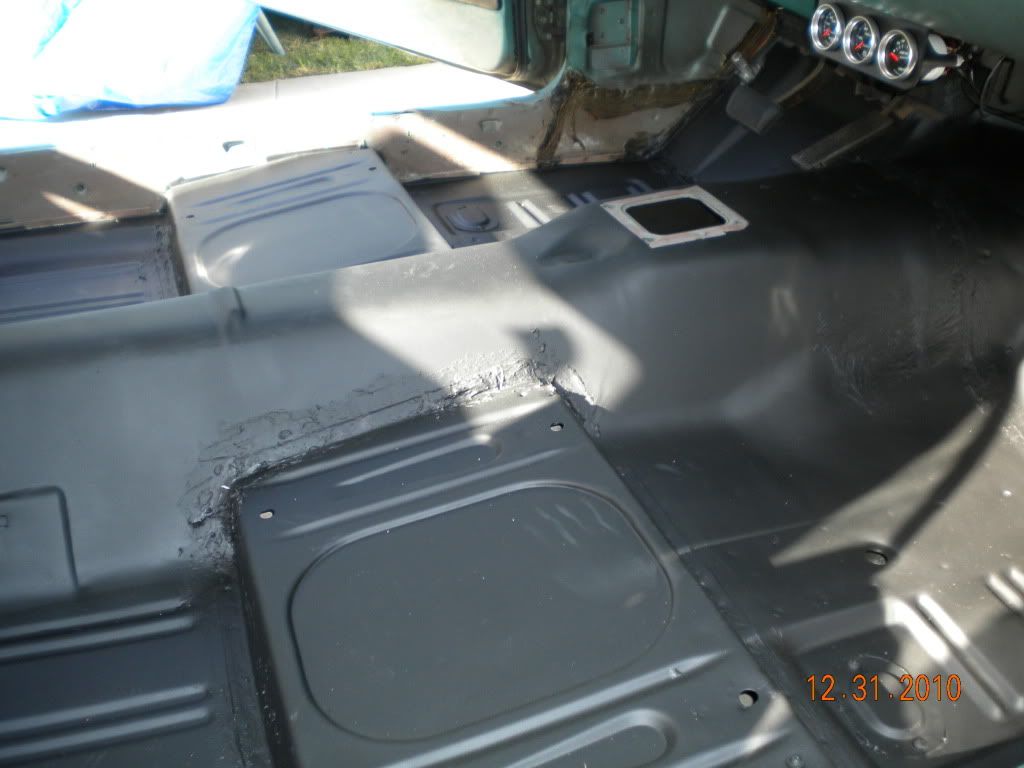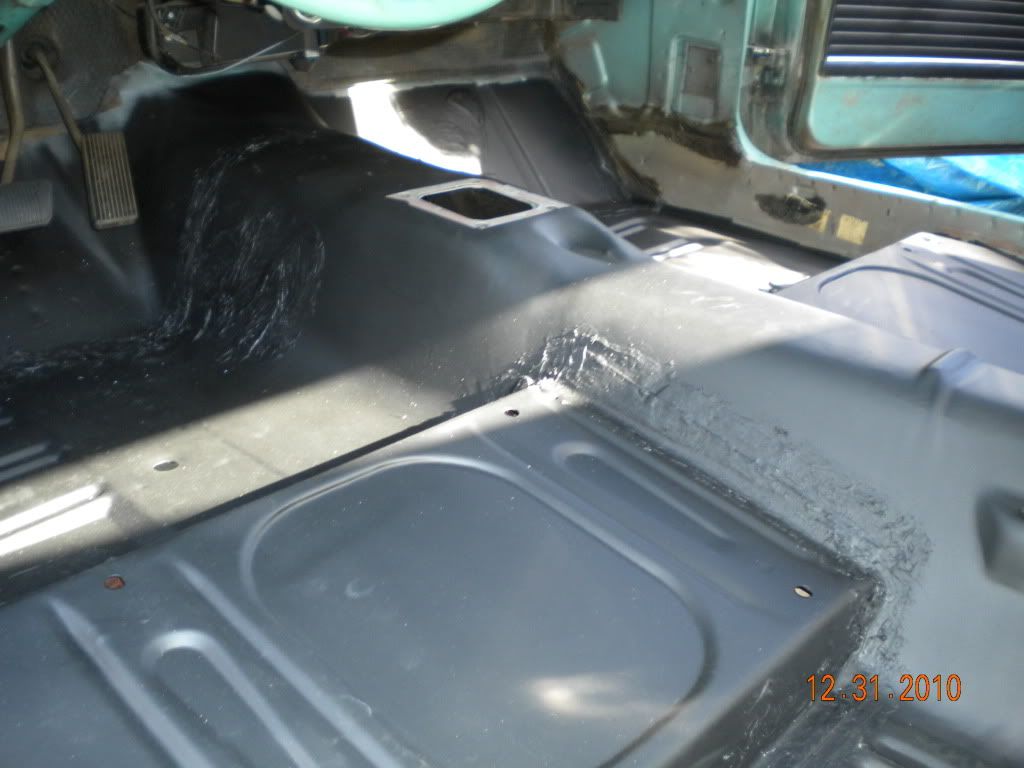 To remove all 4 layers of old paint on the rear quarter panels I used Easy-Off HD, which worked wonderfully! No easier way to remove paint than to spray a ton of Easy-Off on the panels, let them sit in a trash bag overnight, and get at them with some steel wool, lacquer thinner, and rags.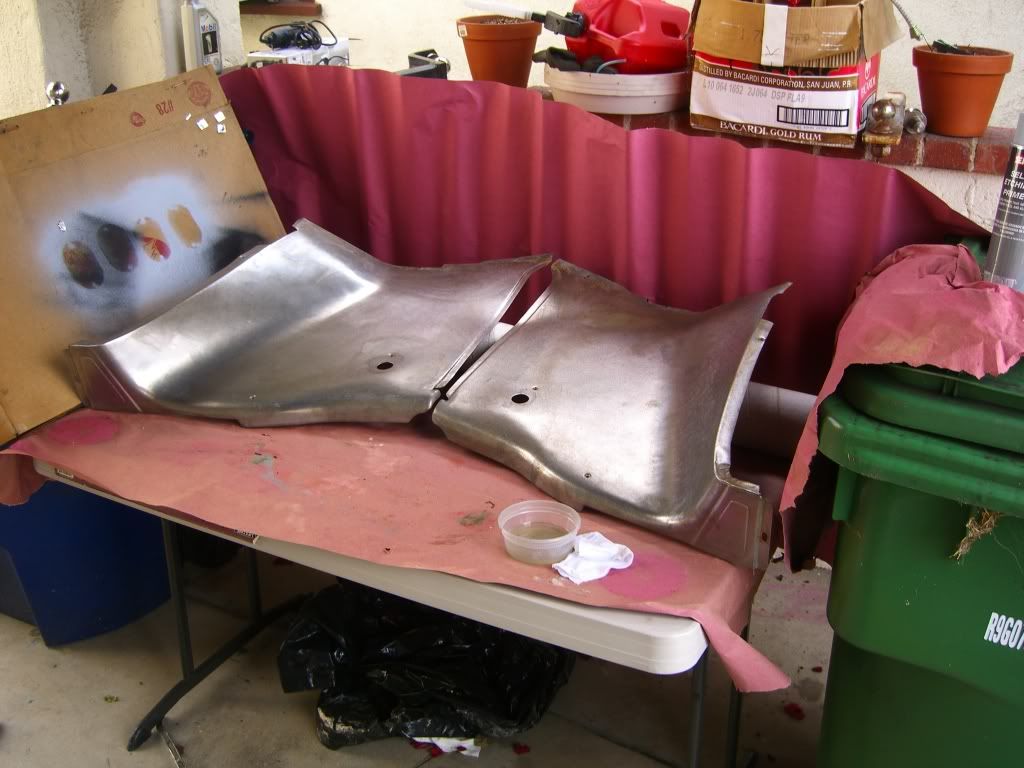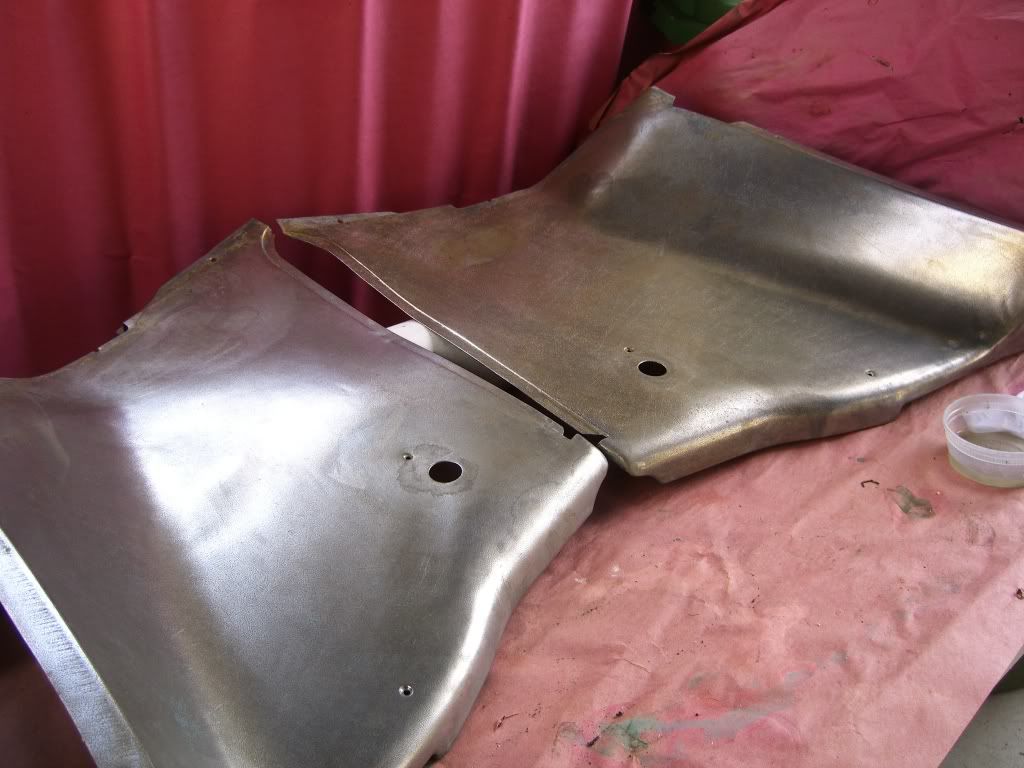 I primed them with SEMs self etching primer and painted with paint from NPD. (Don't have pics of them done at the moment, will post them later).
On to the doors, which were a PITA to prep but the came out really nicely. However, the 'Light Aqua' paint NPD supplied was way too blue, but its too late to redo it. Oh well.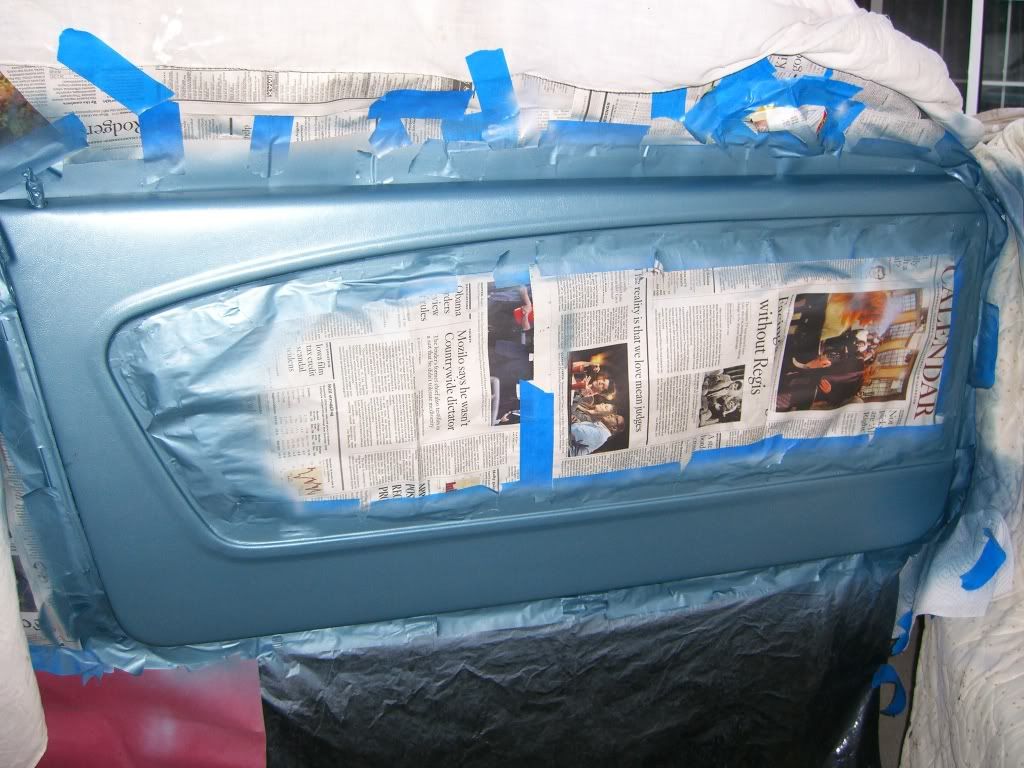 Moving back to the floor pan, I installed some R-Blox sound deadening material, which is similar to Dynamat at only a fraction of the cost. It went on fairly smoothly with the help of a few friends and a heat gun. I also put in the carpet underlayment to help the ACC carpet have a more snug fit.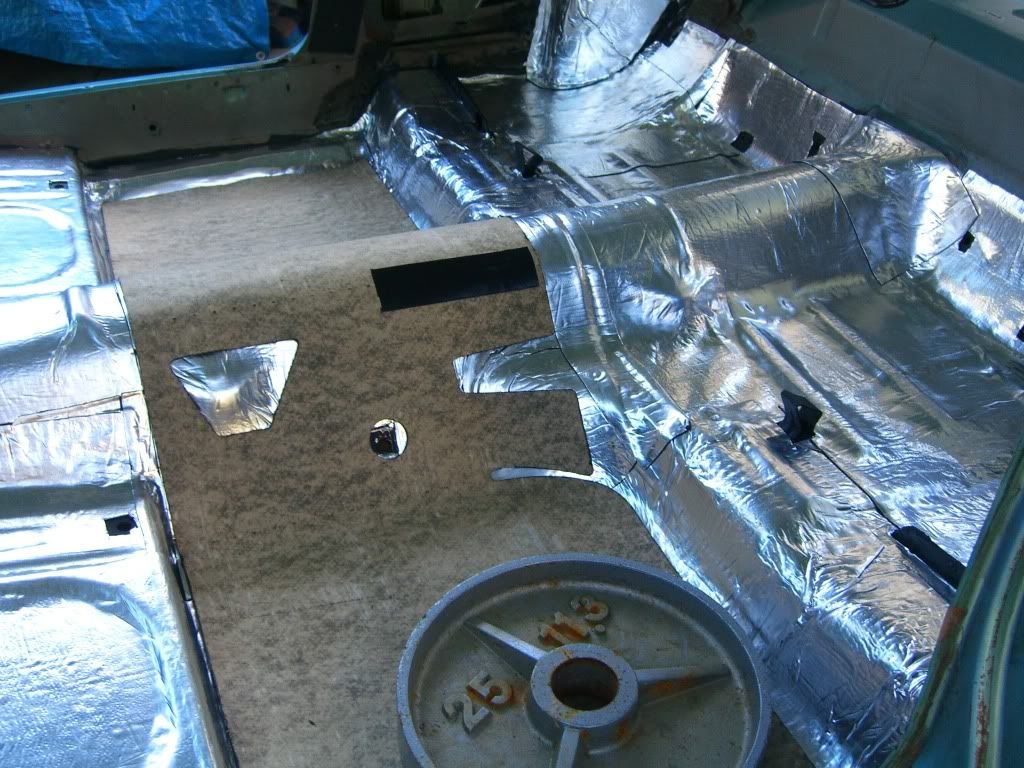 I met a very nice guy by the name of Paul who is now retired but used to own and work at an upholstery shop in Los Angeles (Magic Touch was the shop name) and another one in Palm Springs for a few years. He helped me install the headliner and carpet.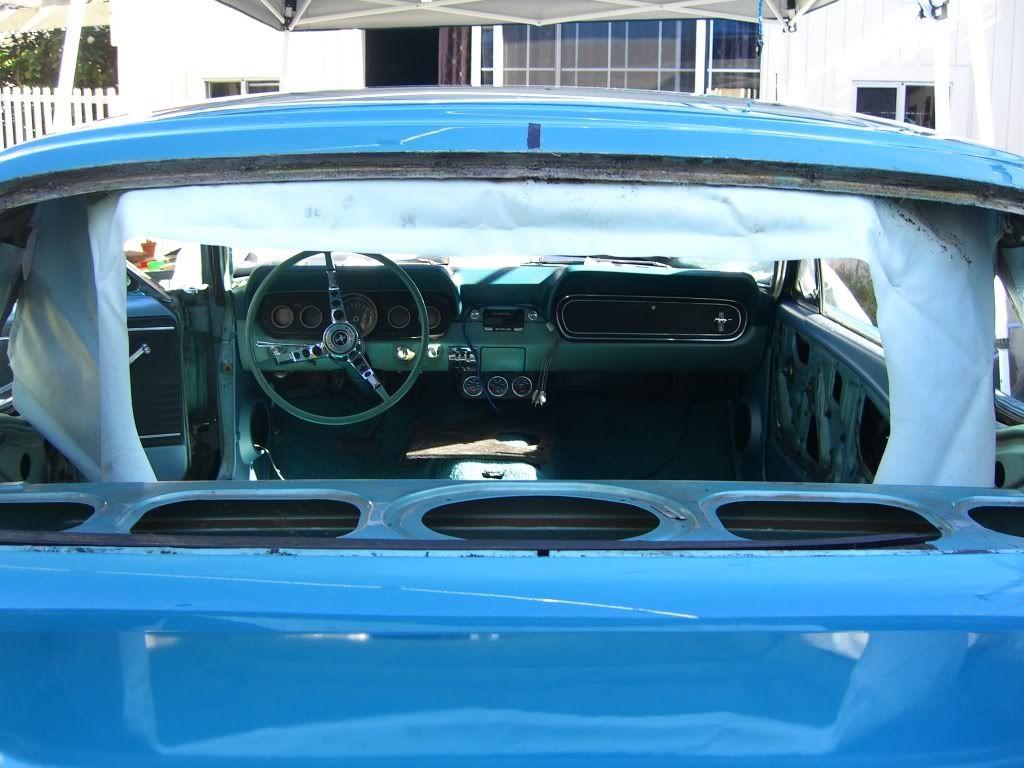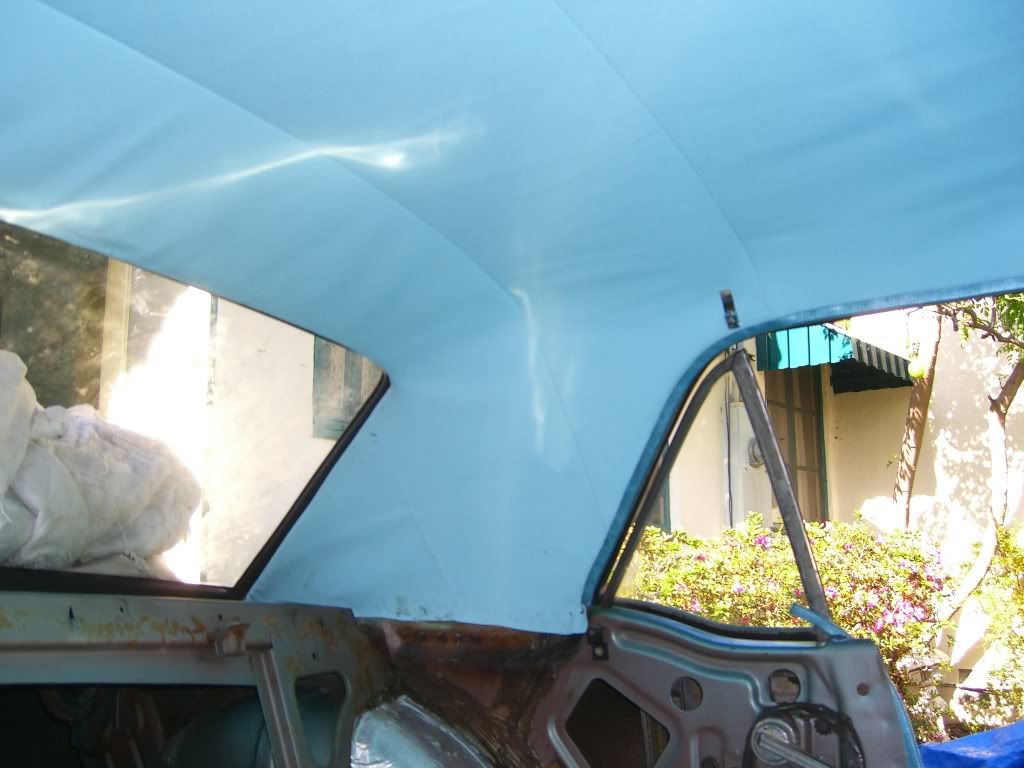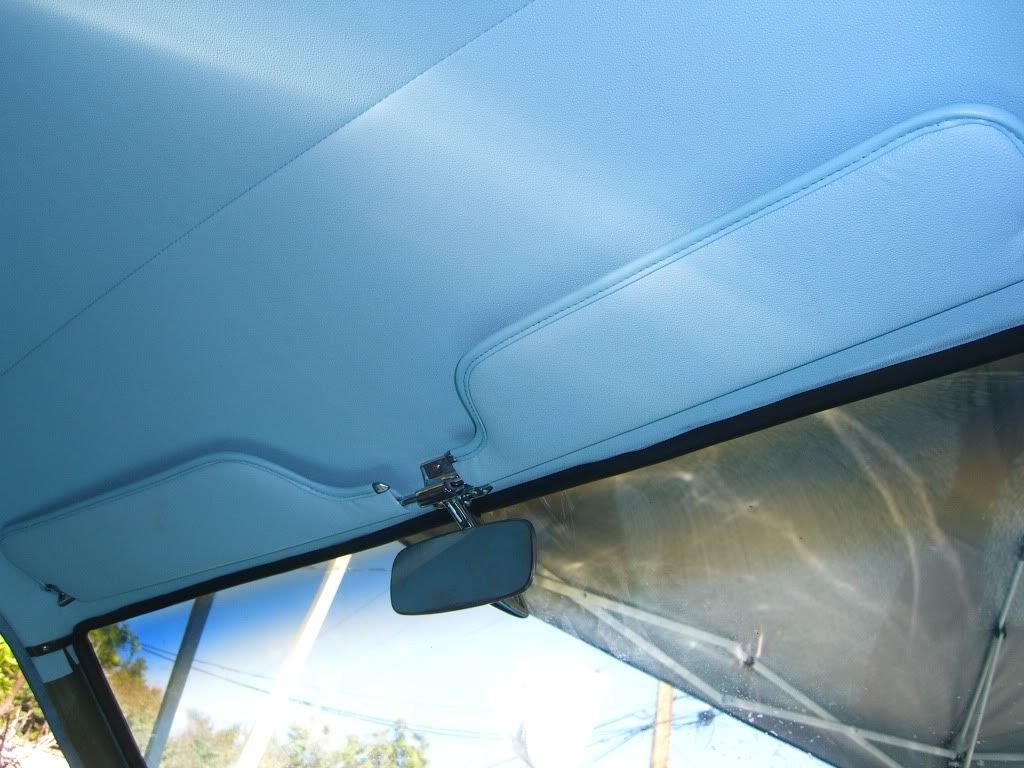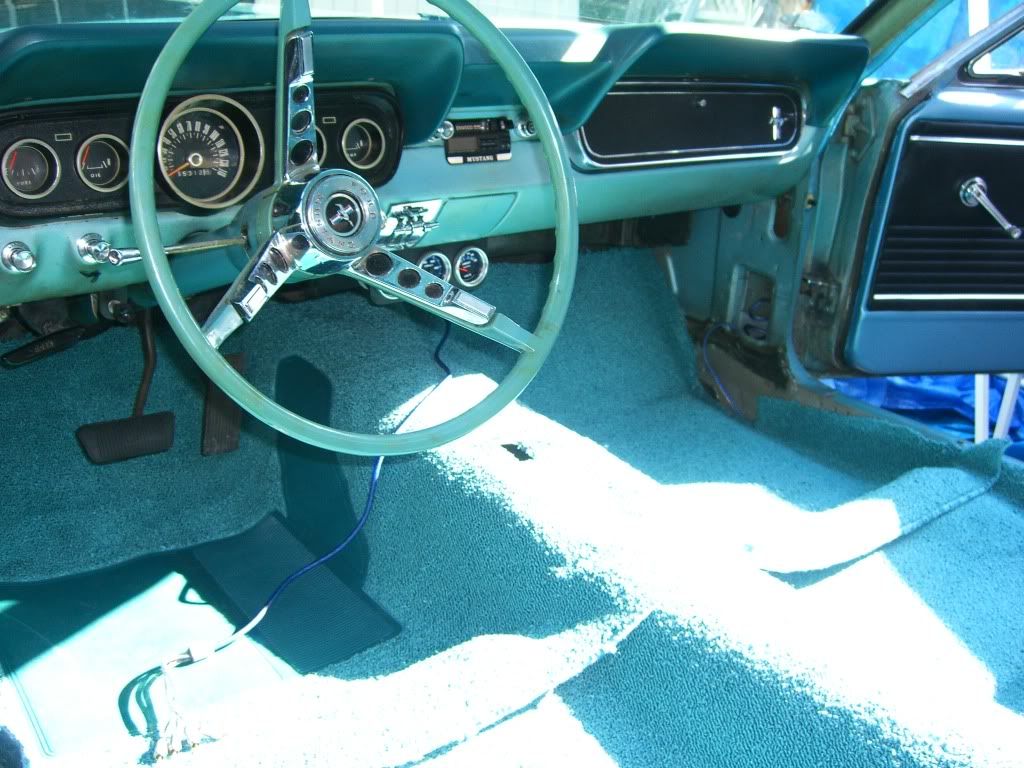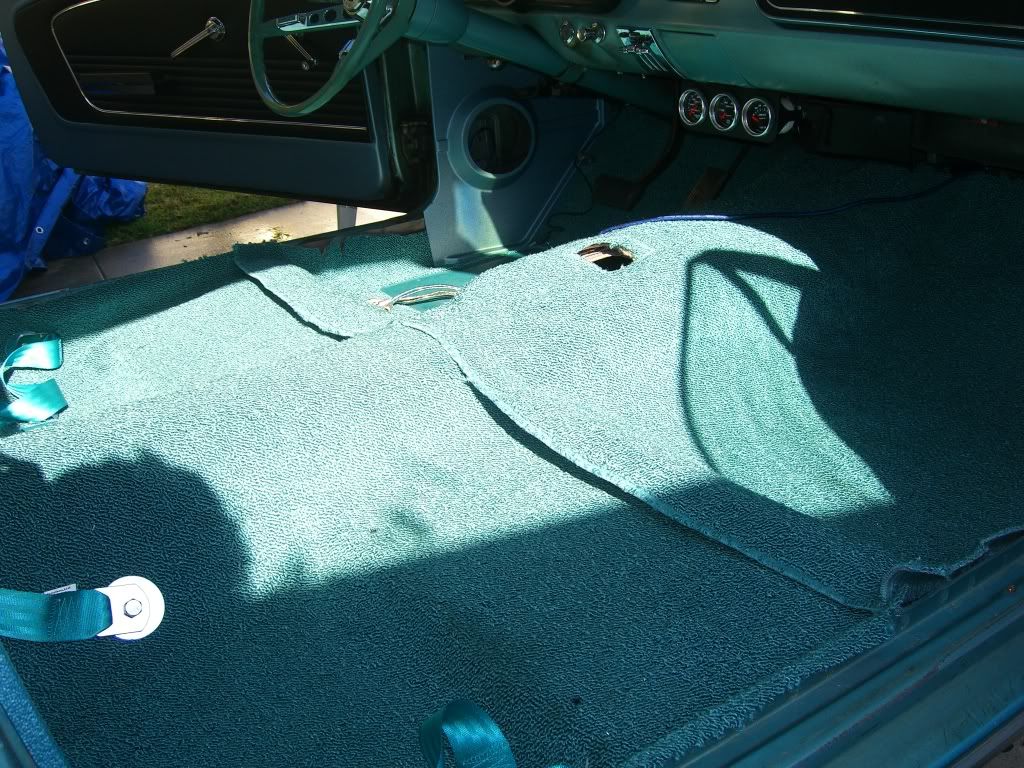 I'm not done yet, still have to do the finishing touches on the carpet, install the kick panels, retrosound unit, speakers, and amplifier. More pics and updates to come...
Thanks again!