Discussion Starter
•
#1
•
Ok. So I made what now seems like a stupid mistake. I planned on the hydraulic clutch with T5 I got out of a 94 Mustang GT. Long story short...I got the T5 installed with no problems. Bought Master, Slave etc. I have a braket to mount the slave made like dazecars.com early brakets.
Today after doing some rust repair with a friend, i decided to crawl under the car and pre-fit the slave...I noticed something i had never even thought to check or even paid attention to. The clutch fork is not in the same position as all the other T5's I have seen write ups on. I dont have a pic but here is a pic I found while searching for a fix. It is a user named wicked93gs. My clutch fork is in the same position.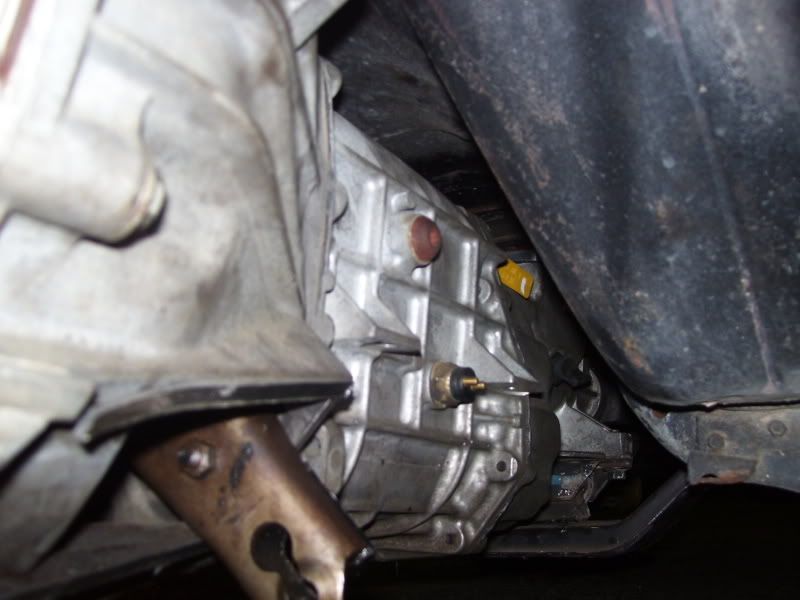 The fork is in a position more like 7-8 oclock rather than more of 9 oclock. So the bracket mounting spot is no where close to the fork.
I might have to sell my setup and go with cable
which I really dont want to do.
Any thoughts?