Being 184 cm tall I had some issues with entering my car, particularly getting my legs in, my feet would have trouble manoeuvring around the pedals, legs hitting the steering wheel, knee resting against the window winder, etc. For me the 65 Mustang driver's seat is too far forward and the steering wheel is too low.
I just had 3-point seat belts installed
http://forums.vintage-mustang.com/vintage-mustang-forum/650104-65-fastback-lap-sash-3-point-seat-belt-installation.html#post4311030
and after looking at the instructions from Ford's Tech Service Bulletin #269 issued 1965. It looked like a job that my seat belt installer could easily do so I passed on the instructions.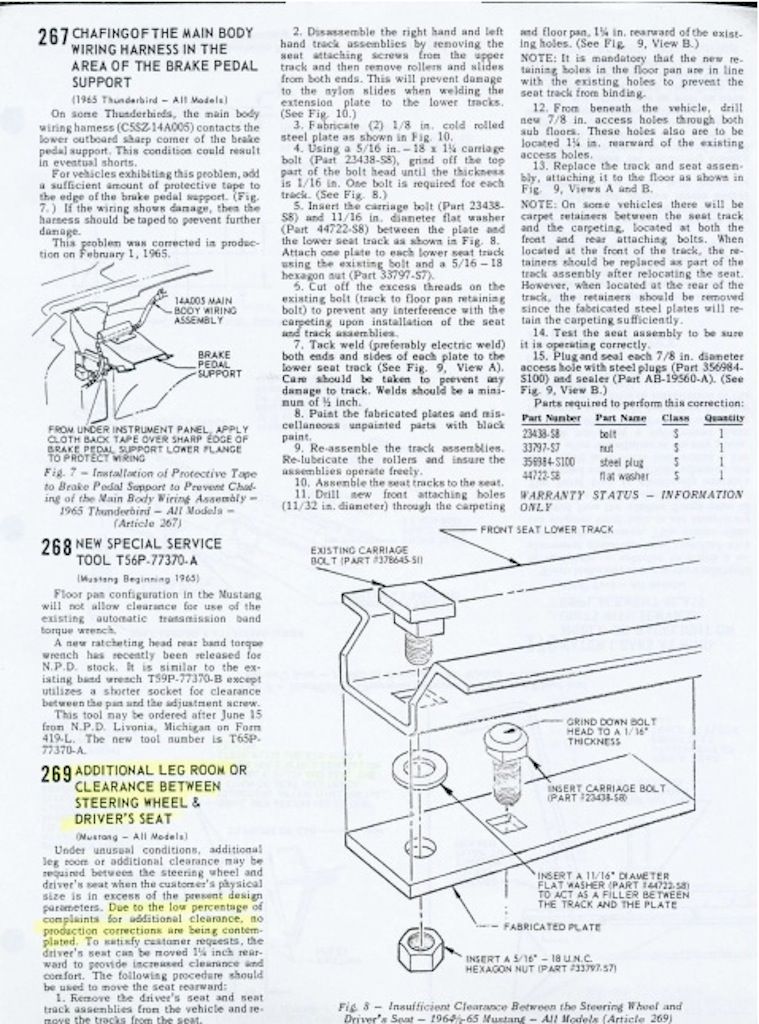 Rather than two plates as spec'd above he did it all on the one plate.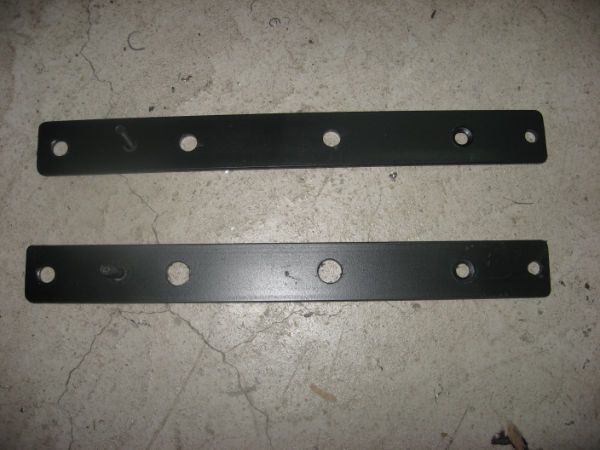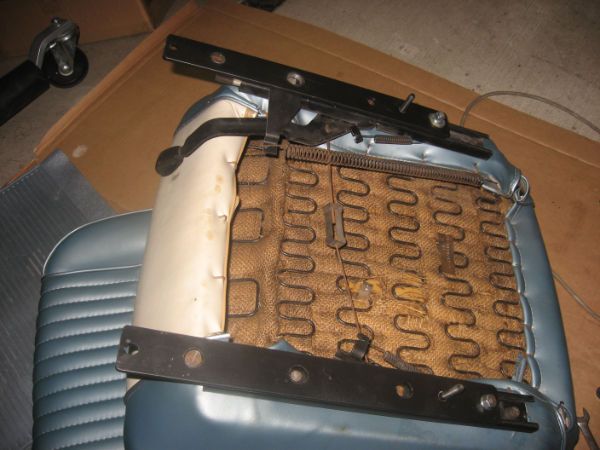 Driving the car back with lap-sash belts and the extra legroom it felt so much more comfortable, it was like driving a different car.
If anyone from Sydney is thinking of having this done, you can contact Geoff at All Vehicle restraints - 0417 473 492
s