Discussion Starter
•
#1
•
im just gonna get right to the story
my father bought a '67 inline 6, 3speed back in 1997 (give or take a few years i dont really remember, all i remember is not being able to see over the dash hahaha). it didnt run when he bought it but got it running within the day. he daily drove it for 4 years or so. fast forward to 2006 when i am 14. one day my dad comes home from work and i had rolled it out in the drive way with the hood popped acting like i knew what i was doing. he walks over with a puzzeled look on his face asking me what i was doing. i looked up at him and said "i want to rebuild it." Now i dont know if it was the fact that i was finally taking an interest in cars, or the fact that it was about to be rebuilt for him with free labor, but a smile lit his face. so we got right to work that day, pulling the radiator and prepping the engine to get ripped out. That weekend he packed his cooler full of beer, and brought 3 or 4 cigars with him, opened up a beach chair in the driveway, sat down, and said "start pulling the engine and let me know when you need help." So this was the start of my project. we stripped the whole car down and organized all the parts in buckets in the garage. The car needed a new hood and i wanted the gt350 hood which was an extra 200 dollars which i needed to pay for. so i gathered all my money i could and gave it to my father. the day i came home and that huge box was sitting in my garage i was ecstatic. The car sat for a few months until we eventually sent it off to my uncle 500 miles away in New Jersey. in between the time we sent it off and the time we got it back there were plenty of parts that needed to be cleaned on the wire wheel. So i got to work cleaning every nut and bolt one at a time. The engine tear down in it self was a great experience, learning all the ins and outs of an internal combustion engine. Once everything was cleaned up and painted, we had to wait a total of year and a half to get the car back from paint since my uncle was doing it in his free time. We decided with a midnight blue with two racing stripes. by the time i was 16 i had gotten a job and was saving to buy miscellaneous parts for it. so the reconstruction of it was completed and the day it started up i was litterally jumping and screaming. From the day it was completely back together i bugged my father to register it until it was. hahaha. It is probably the best experience i have ever had. and the best time i have spent with my father ever. The main reason why i will never sell the car no matter what. nothing has really been done since then because since then i have just been driving it as is. But i have a new found love for it again, the only problem is that i am away at college and it is 3 hours away at home. So things to come:
suspension (lowering with stiffer springs) and sway bars
5 speed swap with original bellhousing
keeping the inline 6 because of 1) gas prices and 2) a little bit of originality
disk brakes in front
rear end swap to 5 lug
and without further adieu: the pictures
how it all started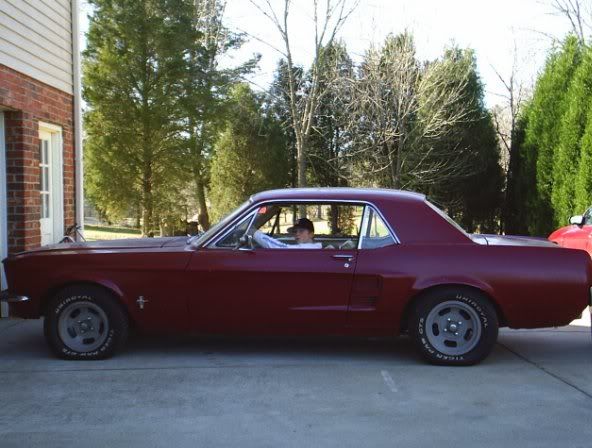 here is the day it started up
a picture of it at a car show late at night
one of my favorite shots of all time of the car
another show
same show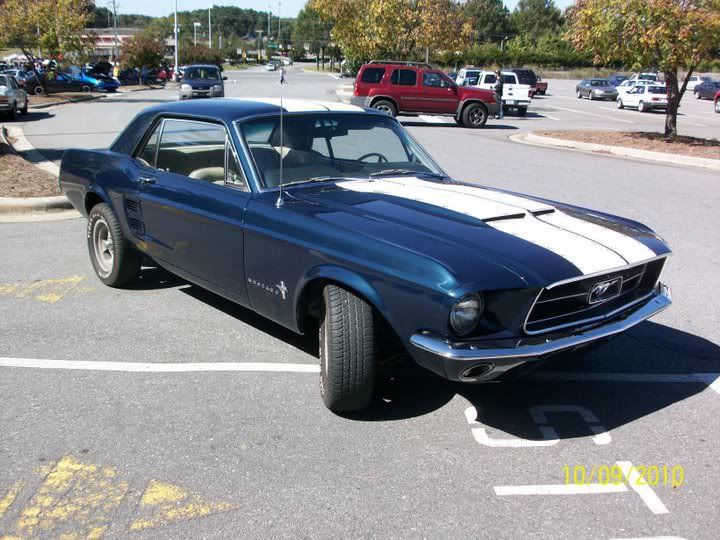 and lastly my favorite shot edited
I'm mad because i had probably around 100 pictures of it while working on it but my moms computer crashed and i havent been able to recover them.
Hope you enjoy,
Matt