Discussion Starter
•
#1
•
I'm getting $21k and get to retain the coupe as a salvage - with probably 90% of the parts still useable.
It was really tough to find what the price entry point I wanted to go into with my next project.
decided to go with a "local" option (5 hour drive) for $7,500.
it needs the usual floor plans from a cowl leak - and that passenger fender doesnt look like it lines up properly. First thing im gonna is strip out all the parts and send it to get sand blasted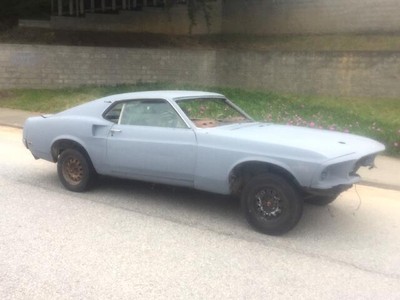 1969 FORD MUSTANG. Winter Blue Mustang Mach 1. The Mach 1 has its original Power Front Disk brakes. They are intact and complete, and a great addition to any Mustang. This Mustang was built on May 15.