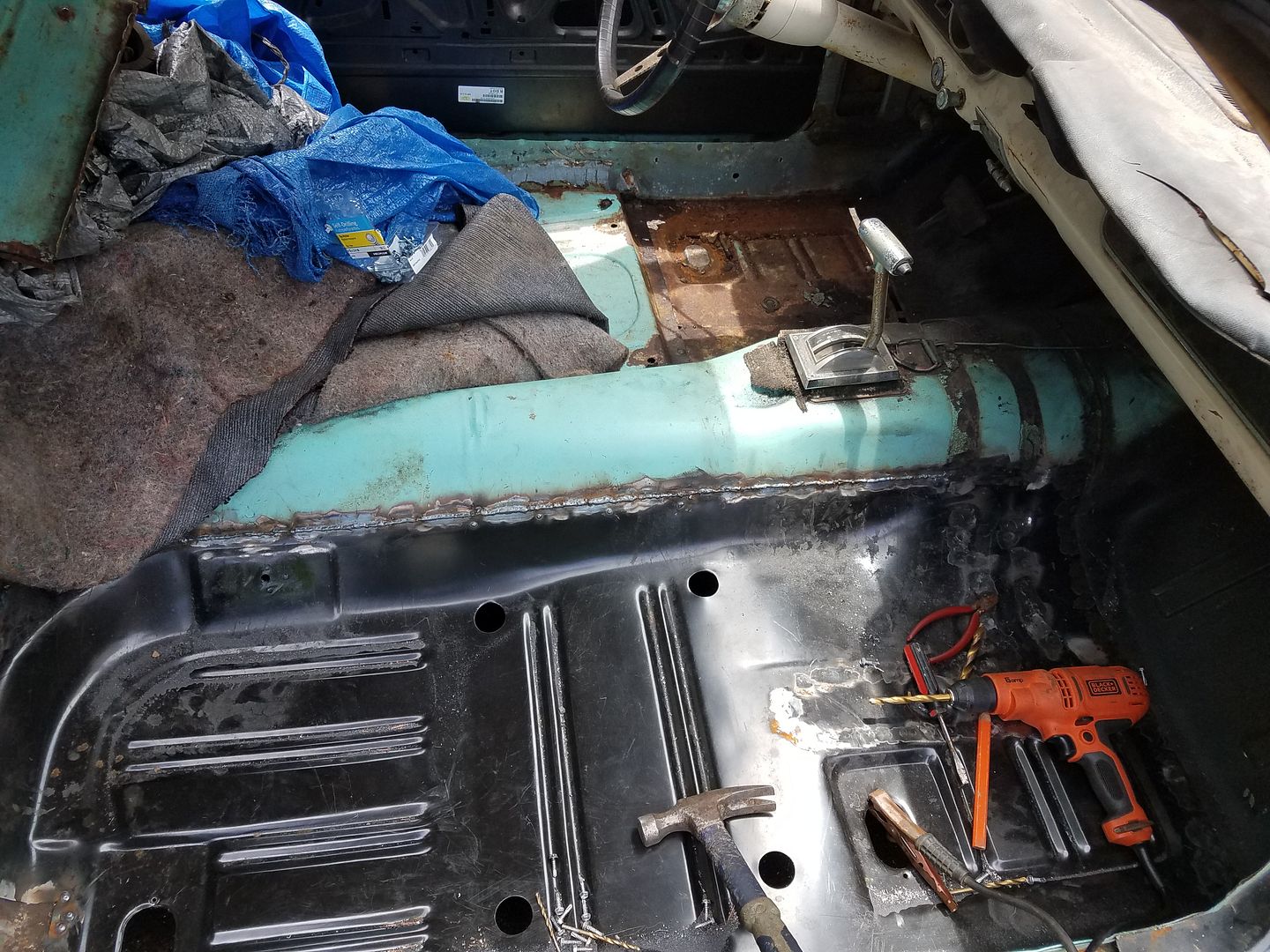 The passenger side pan going in...I made sure to include a shot from inside the rocker since for some reason I had a hell of a time finding a shot myself looking for a how-to
cut down seat riser cleaned up and going back in...I sprayed the area below with galvanizing compound(an easy stand-in for weld-through primer if you cant find weld through primer locally...actually has a higher zinc content anyway.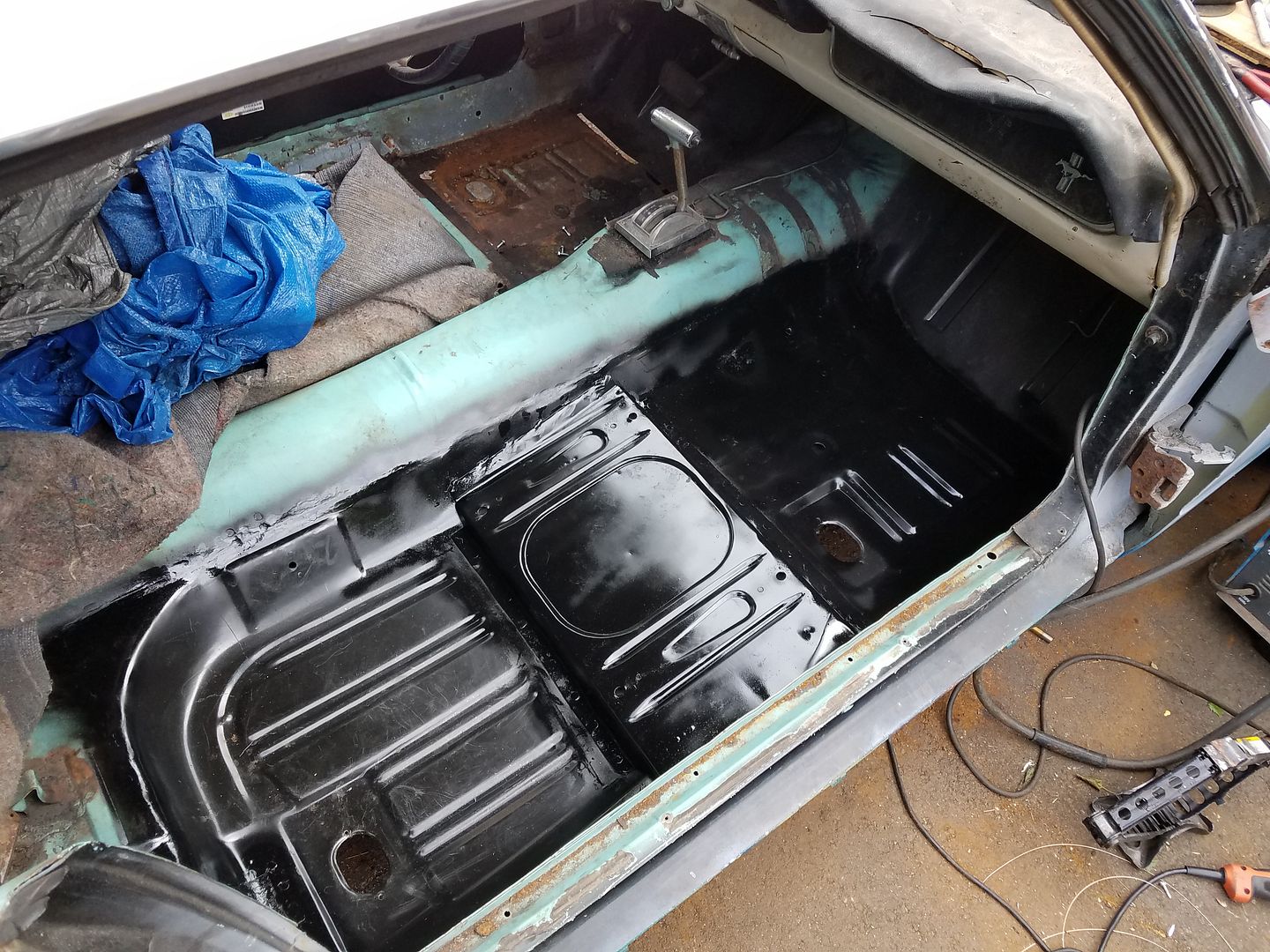 and a quick spray of whatever I had for paint just to keep the welds from rusting until I get back to actually sanding and painting(which I will probably do at the same time as the rest of the interior. I did have some trouble with the plug welds at first and had to go back and add more(which is why there are a crap-ton) but it was my own idiocy...had my welder settings completely wrong for plug welding and the penetration wasnt what I needed...all fixed now floor is in and feels solid again...tomorrow I will start on the driver side...which is actually in much worse shape.