Most all vintage cars that don't have cheater brakes uses these with good success.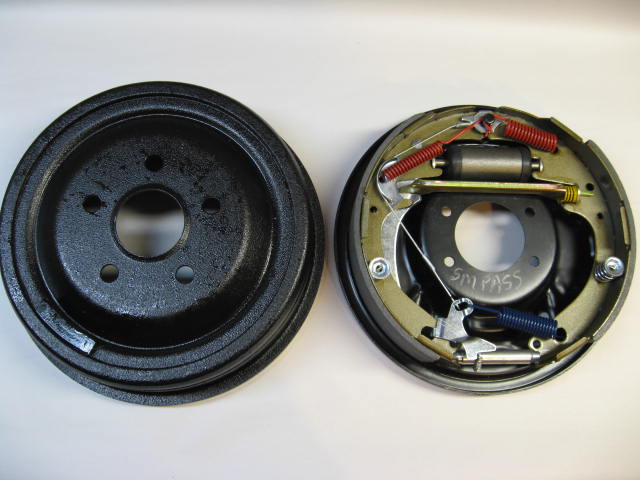 New to the market, 11 X 2.25″ drum brakes for the small bearing Ford 8″ and 9″ rear ends with the 5 X 4.5″ Ford bolt pattern, 28 spline axles and 2.43″ hub. Two drums and two loaded backing plates complete with self adjusters and emergency brake hardware. All new parts made to meet or […]
opentrackerracing.com
Quick Performance also sells them.
You will want a good proportioning valve, such as a Tilton. Mount It where it's accessible in the car while on track.
Explain axle hop during braking. I have never experienced this. Do you mean axle hop during down shifting? If so, rev matching will cure that.