Discussion Starter
•
#1
•
Hey Everyone I figured it's about time I start a thread to document a bit about this journey.
A little back ground, this is my first car. As a kid I worked various jobs, walking dogs, mowing lawns, delivering papers, bagging groceries. As it went, I would save up for various goals but when I finally reached them I couldn't bring myself to spend the money so I would keep saving. Then by pure luck one day a client of my dad's was moving and I was asked if I wanted to buy the car and I had just enough. I would say the guy was moving but the car wasn't. It was around this time I was pretty new to working on cars but managed to figure out the distributor had too much play in it, it wouldn't hold the timing, the rest of my savings went towards a new MSD setup (at the time Duralasts weren't inexpensive as they are now, on the same token MSDs weren't as expensive as they are now either). This was in late 2002.
Well between college and other cars and really just not having the budget to do all that I wanted to do the Mustang just stayed mostly stock. When I graduated I was able to do a bit of freshening up. I bought some 1998 SVT Cobra wheels from a friend and scored some tires off another friend. The hood tach came about mostly as a joke but also out of convenience. I always said it'll go away when I get autometers in the dash. It's been a fixture on the car for over a decade.
Then bought some Wilwoods but the vendor never sent the rear kit and seemingly disappeared off the face of the earth (it would be a few years until I decided to just bite the bullet and buy another rear kit). I also took the opportunity to put in longer ARP studs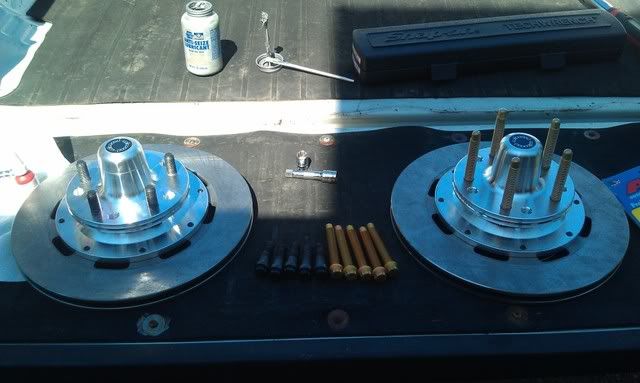 Also I installed some Hedman long tubes and built out an exhaust using summit mufflers and the Flowmaster axle over 2.5" mandrel pipes, sooner or later I'd like to add in an X-pipe, I opted not to at the time out of a combination of simplicity, cost and not knowing if the exhaust would change with the transmission changes I had in mind.
and with that speed bumps were never the same again!
I guess the dealers were supposed to take off these brackets, I ended up using them to hold exhaust hangers
it definitely breathed some new life into the car, around this time a FoMoCo 4v iron intake was swapped out for an Edelbrock AirGap RPM as well
along the way I've been having to revert previous owner mistakes, this one was reverting hoses slipped over cut tubing back to flared tubing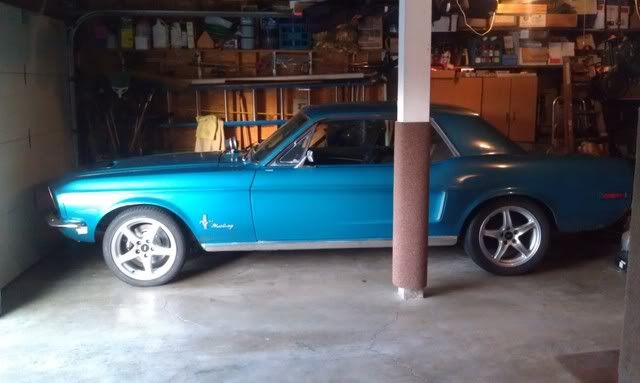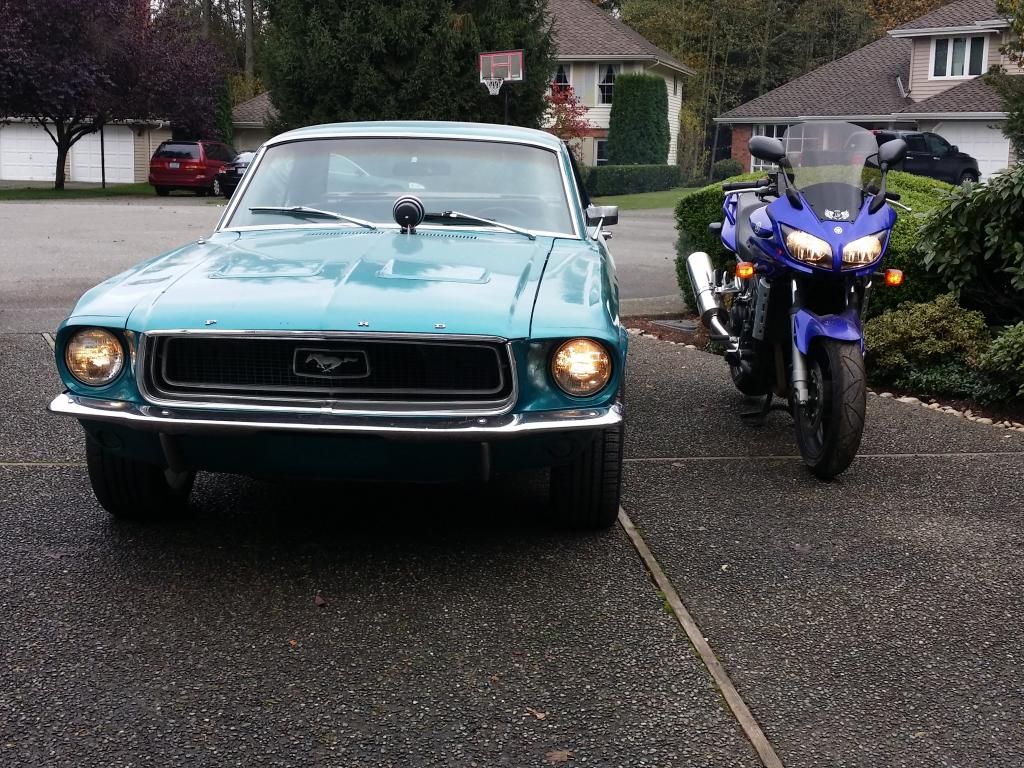 and then some projects that have been on the back burner, retrofitting an E46 steering rack into the car
and this was when I was more on the restromod/protouring kick, was going to build out a full trunk/stereo for it. I've decided to switch gears from comfortable and modern to old and pure, no efi, no radio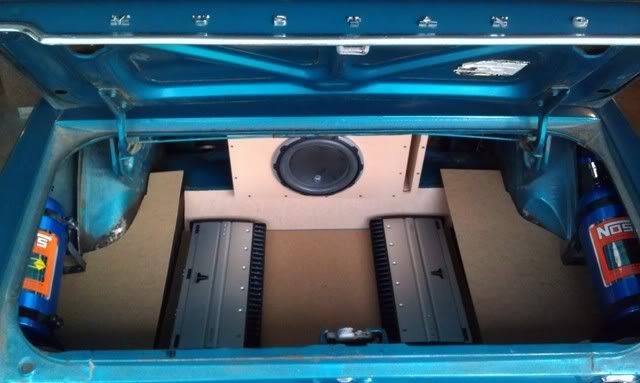 I have no idea how but one time had the cotter pin fall out of the throttle linkage and the linkage disconnect from the carb. Even worse I had no tools or parts and I didn't realize it happened until I was sitting in the inside lane of a double turn lane. That was a bit nerve racking. Waiting to be rescued haha.
I wanted to get head rests in the car. Also I'm a taller guy so getting a little more leg and head room was a goal as well. I settled on E46 Sport seats as they've become a favorite of mine