Discussion Starter
•
#1
•
So I started a post a couple days ago here:
http://forums.vintage-mustang.com/showtopic.php?tid/1513913/
The short version of it...I was over thinking what I need to do in order to be hospitable. The solution I've decided to employ is, "come to my house, hang out, eat a lot of good food, drink a little here and there, if you want you can sleep on an air mattress in the living room".
So with that settled I decided I would be best served to use my new found free time this weekend resolving the main issue that was driving the problem; my procrastination on remodeling the attached garage into a living room and laundry room.
I got all the block work that was needed done today. As you can see I didn't need a lot. The garage has a full block foundation so a couple of holes in the concrete pad, a little rebar, some blocks, some concrete...and poof...step one done. And I was careful enough with the sawzaw that I can still use the old garage doors for the time being until I get the bay windows in and can frame up the openings. I am thinking about going to HD tomorrow and filling up the trailer with everything I need to do the sub floor and knocking out a good bit of that tomorrow.
Before: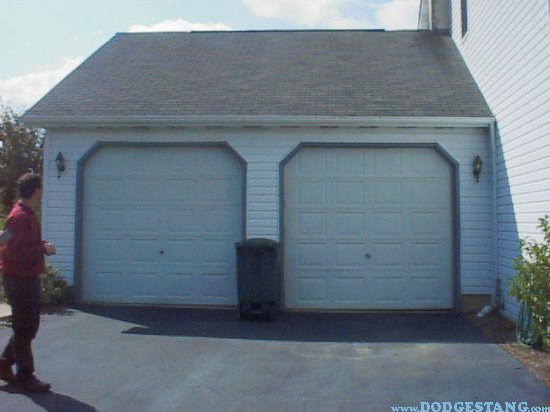 All blocked up