Spontaneous Combustion and rapid rubber deterioration

If you want decent 15 inch tires you might want to avoid the BFG Redlines from Coker. It's too bad because these are cool looking tires.

This is my friends Oldsmobile's 18 month old spare tire. We have no idea what happened here. The 4 tires on the car seem fine.

Never seen anything like this except for one other time. The external spare on my friends 95 Bronco exploded in the patking lot while eating lunch inside a diner in Texas summer heat.
That too may be a heat issue. I bought some new off brand tires from the local Goodyear dealer and used them for less than a year on my work car before removing. They were then stored in a hot attic for a few years. Later they were installed on the front of the Mustang and within a few weeks this happened: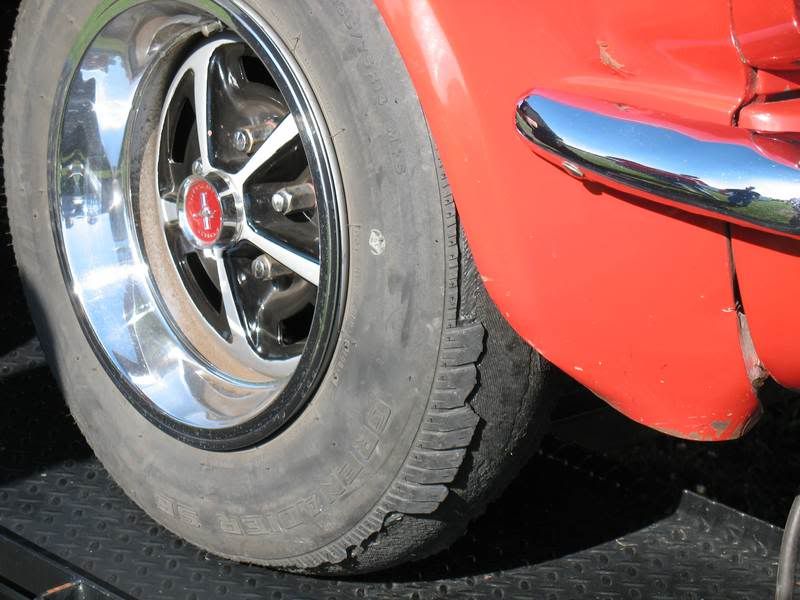 Tread came off at speed and beat the **** out of the RH front fender. Looks like something an old re-cap would have done.